Lego Halo on the way?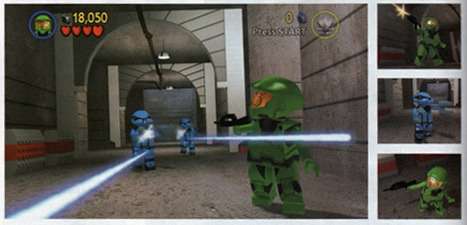 The thing about April Fool's that seems to catch a lot of people off-guard is that it starts well before April. Since for some reason magazine subscriptions have to come out a full month in advance (seriously, if your issue hits stands by March 1st, wouldn't it make sense to call it your March issue?) people aren't really prepared to read every word with caution. Which is why many people can be duped into believing that Lego Halo is on its way.
I really can't blame anyone that fell for this, as the screenshots look pretty decent. Master Chief looks like he could really bust up some some bricks. Also looking at the popularity of Lego-themed games lately, why not make one based on Halo?
I short while of pondering would likely result in figuring out the obvious truth, that it was simply a rather elaborate hoax played by the EGM staff. I think what really gave it away for me was the quote in big bold print "We really feel like the Halo trilogy is as strong as Star Wars." Seriously, no one talks that way about Star Wars with a straight face.
[via MaxConsole]