LEGO AR Playgrounds is an iOS portal to mixed reality experiments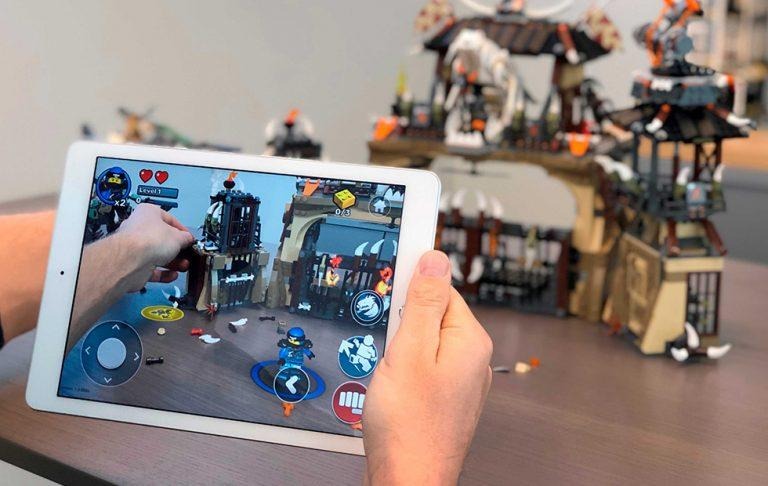 LEGO has launched a new augmented reality portal called LEGO AR Playgrounds, an app through which kids can access "mixed reality experiments" from the company. The portal is only available on iOS at this time, leveraging LEGO's blocky world and combining it with AR tech to slot virtual worlds into the real world.
LEGO plans to release some of its LEGO sets and other unspecified "experiences" in AR Playgrounds, enabling kids to experience the content in a new way. The content features the LEGO Ninjago theme and works with certain physical real-world LEGO Ninjago Dragon Hunters sets to bring elements of them to life.
Kids will see animations that include both special effects and interactions, all of these viewed through the iPhone or iPad display on a real-world surface, such as a table or the floor. LEGO AR Playgrounds isn't all flashy visuals, though, also including gameplay for up to two players.
The system works by enabling two friends with the app to connect with each other, after which point they can battle Dragon Hunters, develop mutual strategies, share power-ups with each other, and more. Though anyone can play the game, LEGO recommends that it be used by kids who are at least 9-years-old.
Players will need either the LEGO Ninjago Dieselnaut 70654 or Dragon's Pit 70655 set to enjoy the AR experience. Single players can explore the sets in mixed reality, and they can also share AR objects for other players to enjoy. The app is free and there are no in-app purchases or ads.