Legend's 24k gold iPhone 7 celebrates Year of the Rooster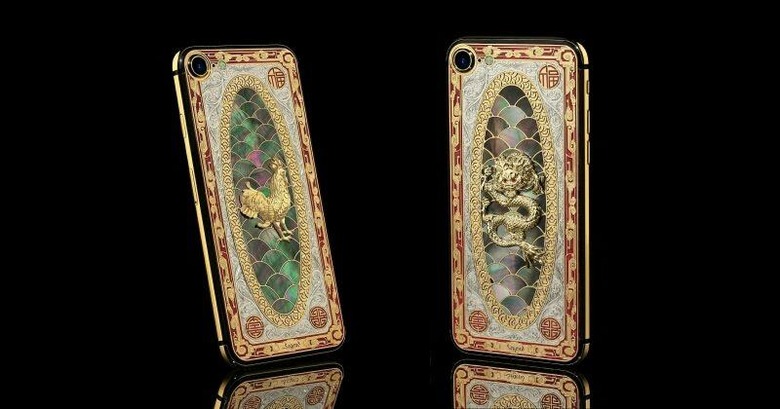 A good number of people in the world just celebrated their (second, for some) New Year last weekend. Yes, that was the Lunar New Year/Chinese New Year/Spring Festival. To celebrate the changing of the year and the new animal that will be associated with 2017, Finland-based luxury smart device maker Legend is turning its eyes towards the East. It is announcing a limited edition bespoke iPhone 7, gilded with 24k gold, that not only pays homage to the Year of the Rooster, but also contains subtle nods to Chinese culture as well.
Unsurprisingly, the centerpiece of this luxurious iPhone 7 is the rooster that adorns its back, made of 24k gold, of course. Legend, however, goes beyond the obvious symbolism. If you look at the fowl's mouth really closely, you'll see 8 stringed lucky charms, as 8 is a very auspicious number in Chinese culture. The corners of the back (excluding the camera corner) has the symbols of Fu, Lu and Shou, inlaid with enamel and 24k gold-plated. These three are deities of prosperity, status and longevity. The rest of the rectangular frame is engraved with Chinese cloud ornaments, filled with transparent red enamel, the color of good fortune.
The one of a kind iPhone 7 is made to order and, therefore, customers can make a few changes to the design to some extent. Not a fan of the rooster? You can, instead, choose a Chinese dragon instead, with the same 24k gold plating. The dragon's fiery eyes are actually genuine red diamonds. And in case red isn't your color, you can choose a different hue of enamel for the frame.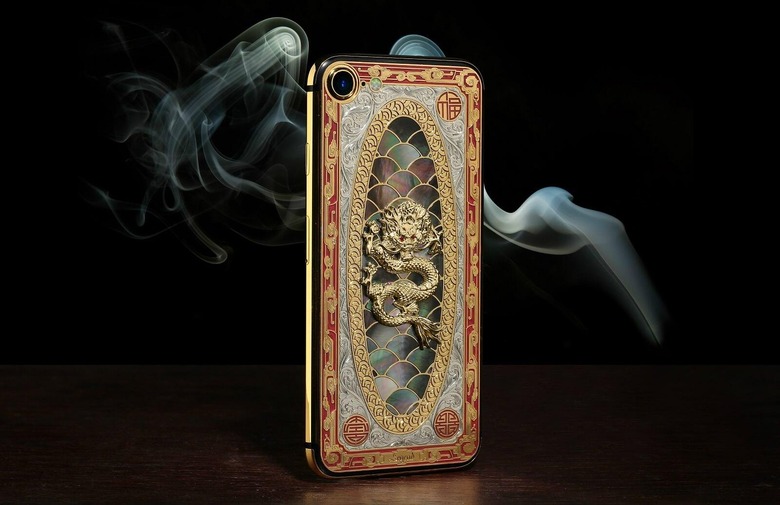 Legend wants to remind customers that this isn't simply an iPhone 7 case but a fully customized phone, with many of its design hand-crafted and hand-laid. That would, of course, explain the equally luxurious price tag of 3,390 EUR, roughly $3,660.
SOURCE: Legend