LeEco Le Pro3, Le S3 now available from Target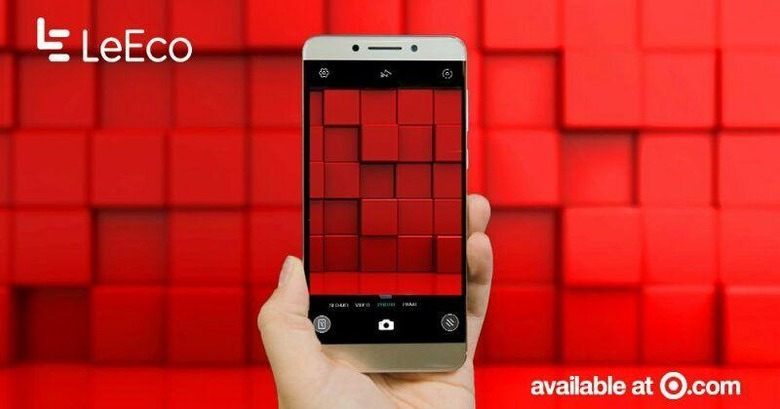 LeEco is a company whose ambitions know no bounds. Whether that's a good thing or not remains to be seen in the coming months. Rising from video streaming roots, LeEco, formerly LeTV, has dared to invade the US tech market, and not just smartphones, mind you. It has also dipped its fingers in the smart transportation and smart home cookie jars. To further cement its stake in the smartphone arena, however, it has partnered with US retail giant Target to make its wallet-friendly Le Pro3 and Le S3 available to an even wider audience.
The LeEco smartphones aren't particularly impressive but you can't fault them for not trying. The Le Pro3, in particular, fancies itself to be a Google Pixel killer, with a Snapdragon 821, a still to be tested 16 megapixel camera, and a $399 price tag to put others to shame. That, however, does come at the cost of some features, like a 1080p screen that some might find a tad too old by now.
While the hardware may not be uncommon among its peers, LeEco's smartphones were quickly criticized for their Android-based custom experience, ranging from mediocre to downright inelegant. In particular, the phones are loaded with what is commonly considered bloatware, special LeEco apps designed to tap into a larger ecosystem, which is where LeEco's troubles begin.
Like that other Chinese tech giant, Xiaomi, LeEco is a company with many interests. That would be fine if it kept those simply as interests, but LeEco burst into each different area with actual commercial products or partnerships. Company execs would later admit that it tried to grow too big and too fast, leaving its coffers nearly spent. The future of the company's expansion, and the future of the company itself, remains on question.
That didn't seem to have hurt its chances at securing partnerships in the US, like this one with Target. Those interested in buying a Le S3 or Le Pro3, however, won't be able to just march into a store, as the smartphones are available only online.
SOURCE: @LeEco