LeapPad2 tablet launches at $99.99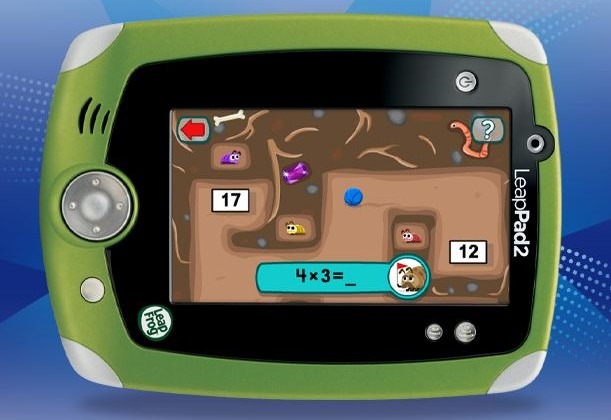 Leap Frog has announced that its LeapPad2 tablet is now available, and it's aimed squarely at your children. Leap Frog says that this is a significant upgrade over the original LeapPad, as it comes with a better CPU – an LF 2000 processor to be precise – and 4GB of memory. It also comes with a pretty tough exterior, which will definitely be a major selling point for most, as children aren't know to have that delicate touch required for more conventional tablets.
Another needed feature is that it doesn't come with Internet access, with Leap Frog instead offering it's own library of learning apps and games. It's backward compatible with LeapPad cartridges, so if you owned the original LeapPad, you don't have to worry about buying all new cartridges. Applications for the LeapPad2 cost $5.00 each, while cartridges cost $24.99.
In addition to the new processor and the souped-up memory, the LeapPad2 also comes complete with front and rear-facing cameras and sports a longer battery life than the original LeapPad. It comes in green and pink, but there's a special edition Disney Princess LeapPad2 available as well. The green and pink versions come in at $99.99, while the Disney Princess edition will set you back $129.99.
All in all, not too bad if you want to get your child a tablet to keep them occupied, but don't want them getting on the Internet and racking up a huge download bill. There's also the added benefit of the apps and games being educational, so your kids actually stand to learn something while playing. The LeapPad2 is recommended for children ages 3 to 9, and is available right this very instant from Leap Frog.
[via Leap Frog]