LeapBand ushers in kid-centric wearables this Fall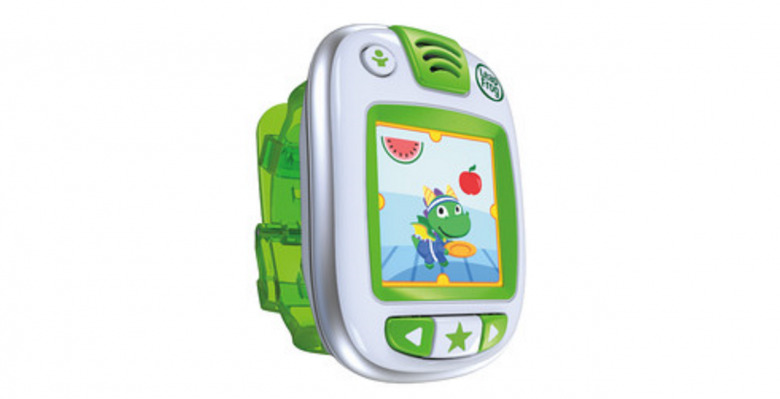 The market is filled with fitness-centric wearable devices, including things like the FitBit and Nike's FuelBand. All of those devices are decidedly adult, however, and fitness gadgets for children aren't terribly common. Usher in LeapFrog's newly introduced LeapBand, a wristband for children with a health-centric slant that is set to arrive this August.
The LeapBand has LeapFrog's distinct green-and-white design, and is obviously made for young children who need both a simple interface and abuse-proof construction. According to the maker, this is the first wearable health tracker for kids.
The age group for the LeapBand will be 4 to 7, and it will operate under the notion of rewards: special features can be unlocked using reward points the child earns by accomplishing fitness activities like "wiggle like a worm." Virtual pets will also be tossed in the mix, unlockable with points.
Online monitoring of the child's fitness will also be offered via a Web interace or mobile app, giving parents access to activity logs. For the wearable, parents will be shelling out $40 USD, a price that is lower than many health trackers on the market.
SOURCE: Wall Street Journal