Leap and T-Mobile sign spectrum swap deal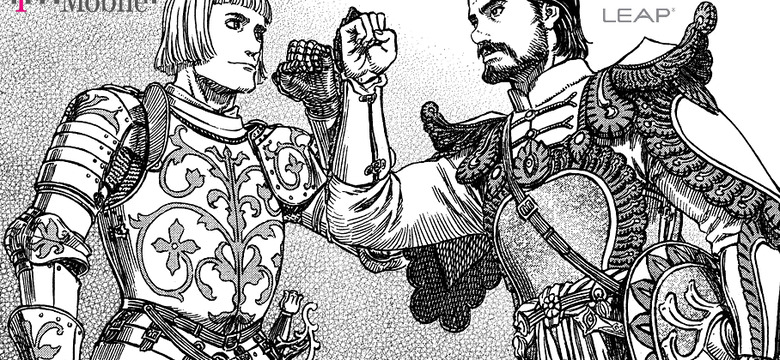 Leap Wireless and T-Mobile USA have come to a license agreement that will see the carriers exchanging spectrum. Leap will be making use of additional spectrum in Phoenix, Arizona, as well as several markets in Texas. Leap would gain access to an additional 10Mhz of AWS spectrum. Meanwhile, T-Mobile will gain additional spectrum in Alabama, Illinois, Missouri, Minnesota and Wisconsin.
The deal ensures that both carriers will be able to provide additional coverage of 4G connectivity, and hopefully better service, although it also highlights the need for more spectrum in the wireless industry. Carriers may be OK with temporarily signing agreements with each other, but spectrum is a finite resource.
Financial terms of the agreement weren't disclosed, although it does also involve subsidiaries Savary Island Wireless and Cook Inlet. The deal also sees intra-market exchanges in Philadelphia, Wilmington, Atlantic City, as well as some markets in Texas and New Mexico. The agreement isn't expected to be completed until it receives regulatory approval.
President and CEO of Leap, Doug Hutcheson, says that "These transactions will enhance our spectrum depth in these markets and provide us longer term flexibility to offer a larger LTE channel." Leap plans to cover around two thirds of its network with LTE in the next two to three years.