Leaked renders show the iPhone 8 in all its black beauty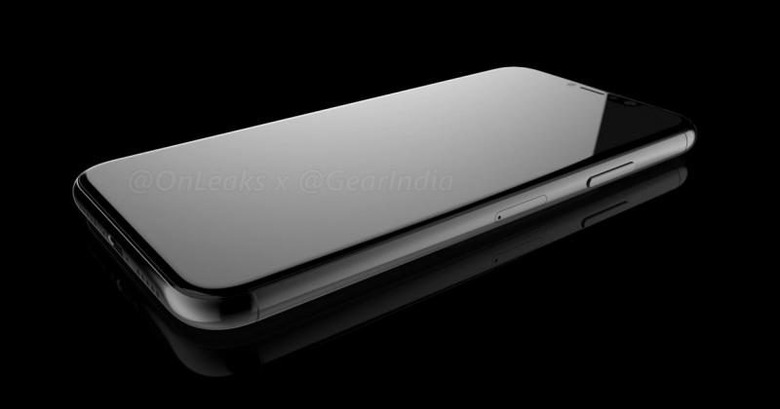 We might still be a good few months away from finding out the truth. That is, unless the prophets of gloom are correct about unavoidable delays. Either way, the iPhone 8 is bound to be the most talked about smartphone for the second half of the year. This far in, we're still getting conflicting theories on some of the phone's features or lack of them. To add to the treasury of non-final information, OnLeaks and MySmartPrice collaborated on a bunch of renders that claim to be the closest look we'll get to the final product.
The iPhone 8, at least based on these renders, will be a thing of beauty. As long as you don't flip it over. The face is unbroken by any button, with barely visible bezels. You do still have a speaker grille at the top, along with holes for the sensors.
The back, in contrast, isn't without blemish. There you will immediately see the camera obnoxiously jutting out. The odd orientation is apparently mandated by a ton of new sensors on the front of the device, and two independent image stabilizers on the back.
The renders, however, do not address the biggest mystery of the iPhone 8. Where is the Touch ID sensor, if it will have one at all. The favorite answer has always been "under the display", which may not happen due to time constraints. Some suggest that it could actually be under the Apple logo at the back. Or there could be none at all.
Even OnLeaks himself doesn't guarantee the complete accuracy of the renders, but does claim they're as accurate as can be based on his sources. He does have a track record of being on the mark when it comes to these things, but, as they say, there's always a first for everything.