Leaked photos reveal iPad Lightning connector refresh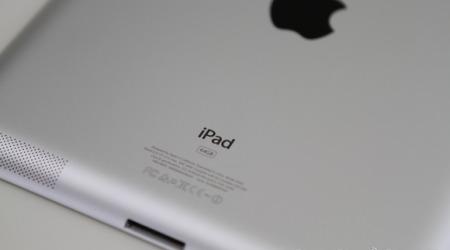 We're just a day away from Apple's event tomorrow where it's rumored the company will announce the iPad mini. Anticipation is obviously building, but the rumors haven't yet ceased. Over the weekend, photos of supposed Lightning connectors for the iPad mini and for the 10-inch iPad leaked out, revealing that not only will the iPad mini receive Lightning, but a possible iPad 3 refresh with Lightning may be in the cards as well.
A photo of the iPad mini Lightning connector shows both the front and back of the component, and reveals that the component's connection to the logic board goes off towards the left, which could mean that the iPad mini's logic board might be located on the left side of the device. That information alone isn't too exciting, but it tips to some impressive design work that allows heat to disperse better when holding the device with your right hand.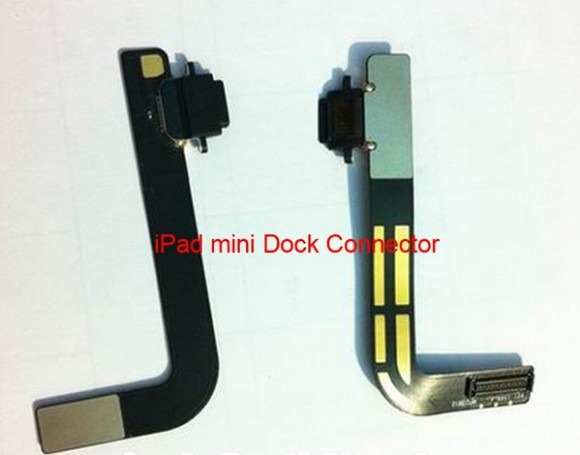 That kind of layout is also similar to the third-generation iPad, which has the logic board sitting to the left of the device's battery. And speaking of the third-gen iPad, another photo was leaked that shows a Lightning connector different from the iPad mini version, which could mean that the 10-inch iPad will see a Lightning refresh at tomorrow's event.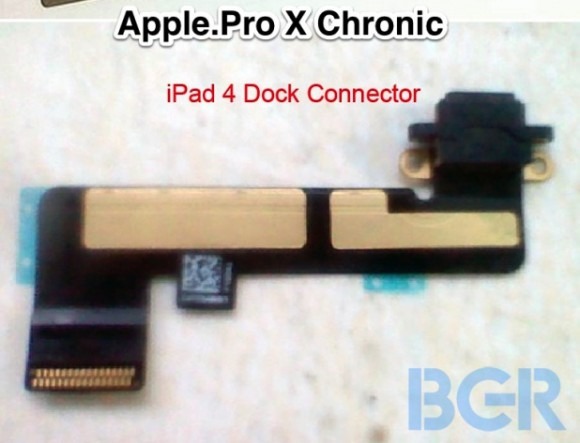 However, the source that provided the photos claims that the component won't be used in a refreshed third-generation iPad, but they didn't explain their claim any further. So, at this point, we're not really sure what the second Lightning connector would be used for other than the larger 10-inch model. We'll simply have to wait and see what Apple has in store tomorrow. Stay tuned!
[via BGR]