Leaked Intel Roadmap Outs Valley View Chip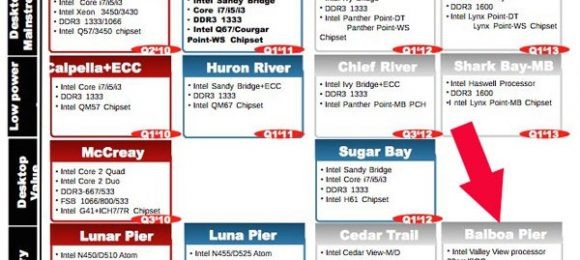 A new Intel roadmap has turned up that outlines the chipmakers plans through 2013. Better integrated graphics in notebooks and netbooks are desired by many users and the new Valley View chip has been described by alleged insiders and Intel as a Cedar View-like chip packed with an Ivy Bridge graphics core.
Geeks familiar with Intel's Ivy Bridge processor know that it has integrated HD 4000 graphics. Integrated graphics aren't that popular for desktop users, but having that sort of power in a portable form factor should be very appealing to notebook and netbook fans. The slides pictured here are ones that leaked from a company called Advantech.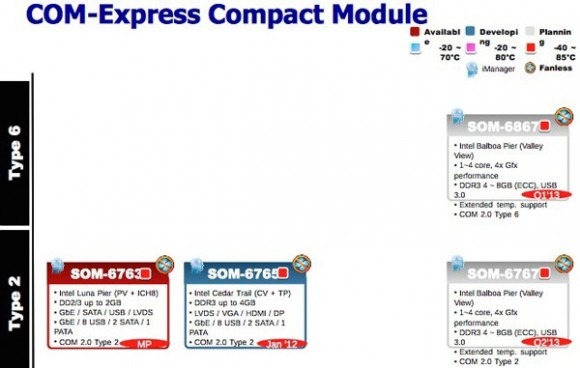 It shows the Valley View processor under a headline for chipset carrying the codename Balboa Pier. It's described as fanless and packing four times the graphics performance compared to current PowerVR Atom processors. The chipset is also expected in 2013 according to the slide.
[via Engadget]