Leaked Galaxy J5 specs tip 5-inch screen and Snapdragon 410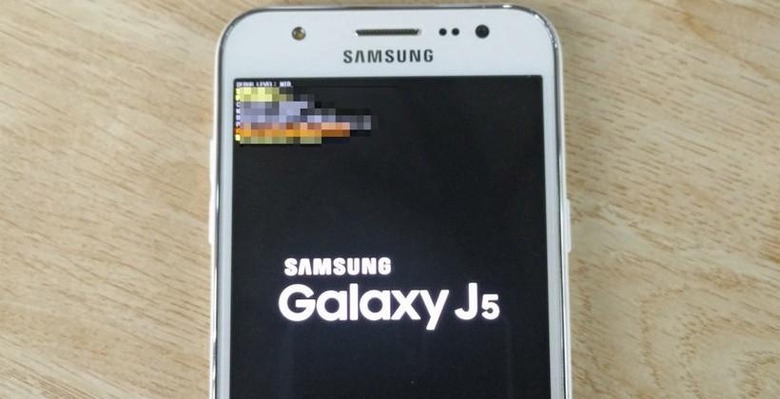 Samsung wants to have a smartphone for every need and category with high-end devices like the Galaxy S6 being too expensive for some users. For those who can't afford or don't want a high-end device, there are plenty of mid and low range smartphones in the Samsung lineup. A new Samsung Galaxy device has leaked with photos and specifications turning up online. The device is called the Galaxy J5.
Leaked images show a device that appears to be designed along the lines of the Galaxy J1 with a plastic body and removable back. With a removable back, you can get at the battery to swap on the go if needed and the SIM card slot is easy to access. The microSD card slot for expansion is also under the back cover of the smartphone.
Hardware tipped to be inside the smartphone includes a Snapdragon 410 at 1.2GHz, 1.5GB of RAM, 8GB of storage, the battery is a 2600 mAh unit, and the screen is a 5-inch unit. Cameras tipped for the smartphone include a 13MP rear and 5MP front unit.
The OS is Android 5.1 and the smartphone is expected to have the latest version of TouchWiz over the top. For now, there is no indication of when the smartphone might hit the market or how much it might cost.
SOURCE: Sammobile