Lazy Man Holiday Lights Help Decorate All Year Round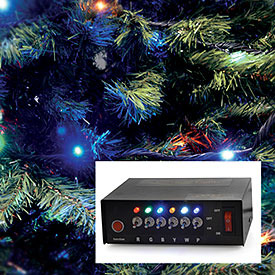 I grew up in one of those houses where every holiday had decorations and even some made up holidays had some. What I'm saying is, my mother loves decorations. However, my father doesn't enjoy them so much, especially if he has to take part in putting them up. The Lazy Man's Holiday Lights, though, is a great way to please both of them by putting up your lights only once.
The Lazy Man lets you control the colors shown on your strand of lights so you can easily adjust them to the holiday without switching out for a new set. It comes with its own 50' string of lights, all of which are LED and won't burn out, and of course the control box. It's cute, it's clever and it's time saving.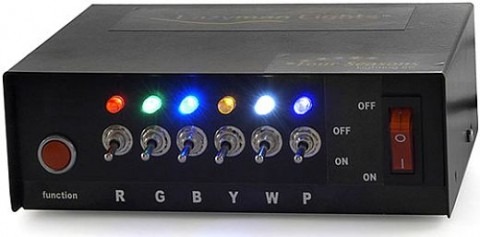 You'll only ever have to decorate one more time, which I'm sure a lot of people will appreciate so much they won't even notice the $80 price tag. It might say lazy in the name but I think it leans more towards smart.