Lawsuit against 'shady' Kickstarter campaign gets backers restitution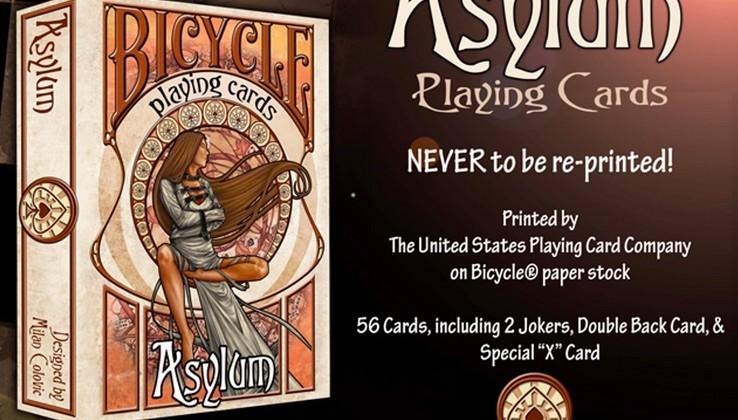 In early summer 2014, the Washington State Attorney General hit the company behind Asylum Playing Cards' with a lawsuit over a 2012 Kickstarter campaign that failed to live up to its promises. Backers never got the playing cards and other goods they were promised, and the resulting lawsuit — which sought restitution for backers — was hailed as a precedent-setting legal move that would, and in some ways did, lead to better safeguards for crowdfunding backers.
Late this past July, the Washington State Office of the Attorney General somewhat quietly announced that Altius Management and Edward J. Polchlopek III lost the legal battle initiated last year. King County Superior Court Commissioner Henry Judson ordered the duo to pay $54,851 in civil penalties and restitution, as well as legal fees, over the "shady deal" Kickstarter campaign.
Washington state residents who backed the campaign will receive $668 (combined) in restitution — of which, there are 31 total individuals. The civil penalties amount to $31,000 for what is said to be $1,000 per violation of Washington's Consumer Protection Act. And, finally, the legal fees and costs amount to $23,183.
According to the now defunct Kickstarter page, a total of 810 backers had pledged $25,146 USD for Bicycle playing cards printed with retro-horror theme artwork from a Serbian artist. Backers never received their cards, however, nor any refunds. The last update was made to backers in July 2013, at which point all communication ceased, as well.
Washington state filed its lawsuit in April 2014.
VIA: Polygon