Lavabit goes live temporarily for user data recovery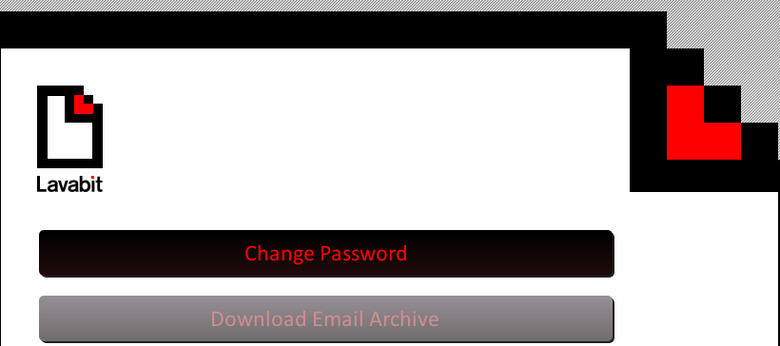 The Lavabit debacle has been ongoing for weeks now, with details about the previously hush-hush case coming to light in recent days. For those who were affected by the spontaneous shutdown this past summer, a temporary window is being provided to get your data. Starting today, a subdomain of the site is up allowing users to change their email password. This will be up for 72 hours, after which point there will be a similar window for grabbing emails.
The URL is up and live now, allowing users to log in and change their password during the open time slot. On October 18, the ability to download to the rest of the data will go live, though the process is being kept as secure as possible for those who are worried about the NSA trying to sneak into more accounts. Says the secure email provider on its new page:
"Due to concerns about the continued integrity of customers' passwords, we are offering a short window of five days in which users can change their password before we allow anyone to download an archive of their stored emails. The download functionality will be available starting Friday, October 18th at 7pm CT. Since the SSL certificates formerly used to protect access to Lavabit have been compromised, we recommend manually validating the serial number and fingerprint your computer received before using this website."
The serial and the fingerprint are then provided on the website, though those who don't know how to check will need to look up resources elsewhere for the know-how. This comes after Levison, the email provider's founder, was asked about the users who had lost access to all their emails. "I'm in the same boat as them. I used my Lavabit email account for 10 years. It was my only email account."
SOURCE: PRNewswire and Lavabit