Lava A10 smarpthone uses IPS touch screen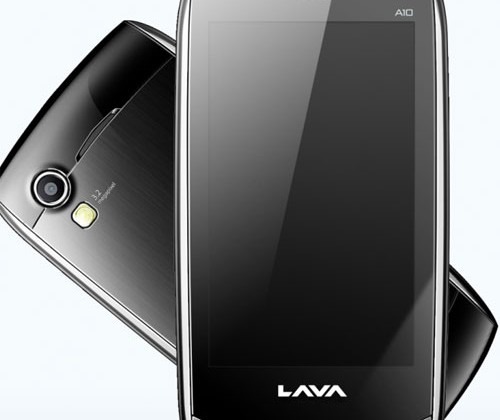 Lava Mobile Phones has unveiled a new mobile device with a big 3-inch IPS touch panel screen called the A10. The new phone has a cool design and Lava promises lots of features and cool aesthetics for users that want functionality and style. The device has the latest IPS panel tech with sharp images and high quality still photos and video. Lava says that the screen tech allows images on screen to be viewed at angles up to 178 degrees.
The phone has a gunmetal finish body and the 3-inch panel has high brightness as well. Other features include a 3.2MP camera that has flash and the device has a Yamaha PA system. It can play video games and has maps of India by my India. The phone also has a G-sensor and can support microSD cards up to 16GB.
Headphones can be used that have a 3.5mm audio jack and the device is Java enabled and the phone has a privacy lock as well. It will access social networks like Facebook and Twitter. That PA system is to allow the phone to play music so more than one person can listen at a time. The device sells for Rs 5499.