Latest Moto G6 leak reveals new color options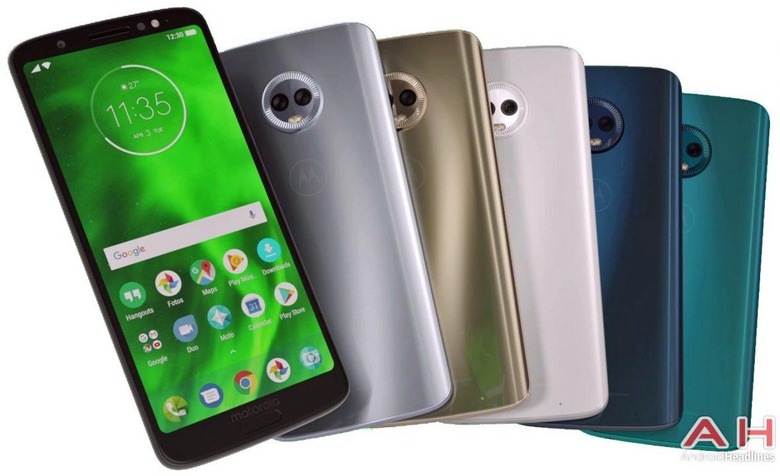 We've known for a while now that an update to Moto G line is on its way, and with this year's Mobile World Congress about to begin it seems Motorola is about to debut its latest. An alleged product image has been leaked, showing the finalized design of the new Moto G6 Plus and highlighting its five different color options. Like most smartphone releases these days, the mid-range Android flagship will come in an assortment of colors from silver to green.
The image was first published by Android Headlines, and, if accurate, shows the Moto G6 Plus in silver, gold, white, dark blue, and cyan color variants. It also offers a clear look at the back of the device, confirming a dual camera arrangement and flash.
The new Moto G6 Plus is expected to feature a more premium design, with a curved glass rear and metal frame, while borrowing the overall look of the Moto X4. A fingerprint sensor will reside on the front of the phone, while previous rumors have indicated it will ship with a 3,250mAh battery. Interestingly, a "Play" version will also be made available with a 4,000mAh battery.
Other key specs for the Moto G6 Plus include a 5.93-inch screen with an 18:9 aspect ratio, a Snapdragon 630 processor, and that it will come with Android 8.0 Oreo installed. We'll know more in just a few days once MWC 2018 kicks off on February 26th.
SOURCE Android Headlines