Latest iOS 6 Jailbreak scam wants you to pay $28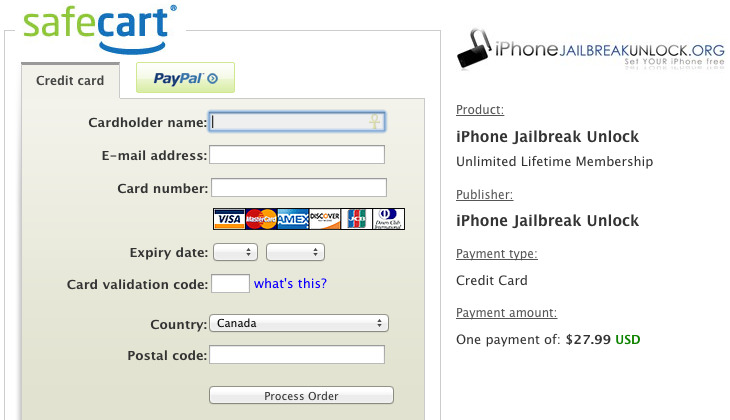 In the wake of last week's iOS 6 jailbreak hoax, we're starting to see other fake jailbreak fixes pop up on the internet in an attempt to capitalize on the success of last week's prank. Websites by the name of OpenAnyPhone.com and iPhoneJailbreakUnlock.org are claiming to have a working iOS 6 untethered jailbreak for all eligible iPhones. However, unlike last week's attempt, this is one is as fake as it gets.
The two websites seem to be interlinked with each other, and OpenAnyPhone.com has a banner at the top for iPhoneJailbreakUnlock.org. Either way, both sites are charging a one-time fee of $28 to "jailbreak" your iOS 6 device. All you have to do is pay by credit card or even PayPal and you'll be on your way...on your way to scamville.
Unlike OpenAnyPhone.com, iPhoneJailbreakUnlock.org says that they don't support the iPhone 5, but all previous generations are eligible. The site notes that the hack will "jailbreak" your iPhone, as well as "unlock it. Plus, they claim that the process is "fully reversible" and the package comes with "lifetime updates."
Obviously, steer clear from this one, and only follow the official dev teams for updates on jailbreaks. Many people learned that the hard way last week, when Dream JB, the man behind the iOS 6 untethered jailbreak with the same name, convinced thousands of people that it was real, and taught them a valuable lesson to only trust reputable and known developers.