Latest Google Transparency Report shows climbing number of requests for user data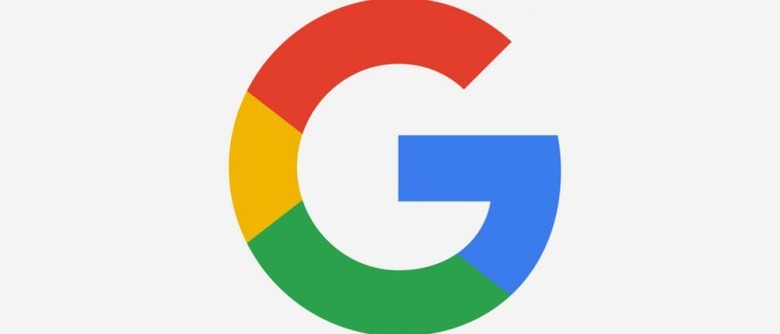 Today Google issued its latest Transparency Report, giving us a fairly comprehensive look into how many times in a six month period governments around the world requested data on the company's users. This latest report spans the latter half of 2015, with the period ending on December 31. In the report, we see that the number of government requests has been rising as time goes on, crossing the 40,000 threshold for the first time since Google began offering these reports.
However, the company points out that as the number of people using Google services around the grows, so too will the number of government requests. Despite the climb, we can see that instances where Google provided some or all of the data requested remains somewhat steady compared to previous reports, coming in at 64% overall. Governments around the world requested data on 81,311 users or accounts a total of 40,677 times in the last six months of 2015.
If you're wondering which country made the most requests for user data, you need look no further than the good old United States. The United States government made 12,523 requests in reference to 27,157 users or accounts from July to December last year, around 30% of the worldwide total for both statistics. While Google only gave up some amount of data for 64% of the requests worldwide, in the US that percentage climbs significantly higher, coming in at 79%.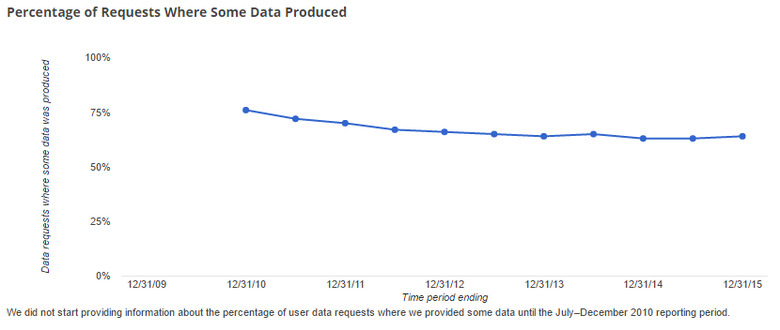 For those curious about the year-over-year changes, the total number of requests worldwide increased from 30,140 during the same period in 2014 to 40,677, and the number of accounts referenced in the requests climbed from 50,587 to 81,311. Those are fairly significant year-over-year increases, but the total percentage of instances where Google provided some data went up only by a single percentage point, from 63% to 64%. If you'd like to read through Google's full Transparency Report, hit the source link below.
SOURCE: Google Transparency Report