Lara Croft And Guardian Of Light To Be An Xperia Play Exclusive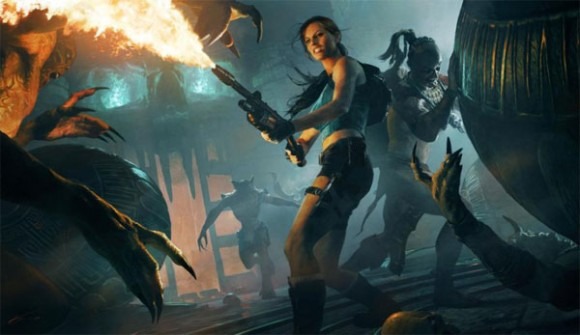 If you are a mobile gamer that has the Sony Ericsson Xperia Play smartphone you will be able to get an exclusive game soon. Square Enix and SE have teamed up to offer Xperia Play users an exclusive Lara Croft game that they can download and play starting in November. The tie up between the two companies will also see more hit game titles heading to the Xperia Play in the coming months.
The game is called Lara Croft and the Guardian of Light. It appears that in the plan on Sony Ericsson's part to get gamers interested in the Play is to get exclusive games that only owners of the gaming phone will be able to get, at least to start with. If the graphics in the game are in the realm of the rendering above it will be a very cool game to play.
The Xperia Play has been on sale in the States for a while now. Sony Ericsson has announced this month that the smartphone will hit NTT DOCOMO in October so Japanese fans can get their hands on the smartphone. There is no indication of an exact launch date or how much the exclusive game will cost.
"With a unique control pad and immersive graphics that enable an enriched gaming experience, Xperia™ PLAY is bringing a unique and exciting dimension to smartphone gaming," said Ben Cusack, Head of Mobile for Square Enix Europe. "This is just the start of what we plan to do together, but right now, we are delighted to be able to show off the full potential of our games with this innovative smartphone, bringing them to life as our creators intended."

"Xperia™ PLAY continues to redefine smartphone gaming. By bringing some of the world's most popular console games to the Xperia™ PLAY we're delivering an unrivalled smartphone gaming experience," said Tim Harrison, Head of Content & Marketing Strategy for Sony Ericsson. "And this is still really only just the beginning – we will continue to push the boundaries of what is possible with new games and new experiences optimized for Xperia PLAY, ensuring that consumers have the best gaming possible experience on a smartphone, whatever games they are in to."