Laptop Hideaway from Belkin - nice for home users of notebooks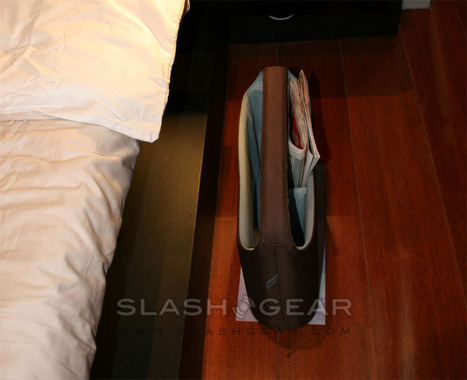 Basically this is a somewhat rigid bag that doesn't close, but it holds your laptop, accessories, and power cords and keeps them out of the way without looking obscene. It would go perfect next to your bed, recliner, wherever you are usually laptoping.
It's available in 2 different color combinations, the chocolate/tourmaline pictured and a khaki/tarragon combo. It holds up to 15.4" notebook with either widescreen or letterbox and has a separate compartment for all your other electronic garbage.
It looks to be for sale now ranging from $43 to $65 each depending on where you buy it. Personally, it's too girlish, and doesn't have enough practical use for me to even consider paying that kind of price for it, but that's just me.