Lantic Systems introduces world's priciest remote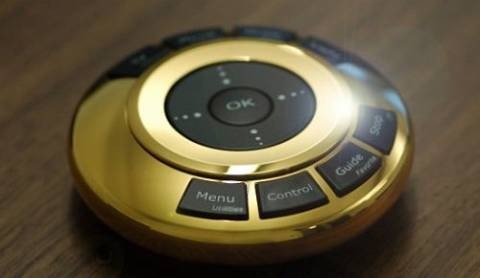 Lantic Systems has released a solid gold version of it's already expensive RC1 remote. The circular remote will control just about anything and everything in your house. Try not to panic every time you lose this $55,000 remote between the couch and the wall.
Recently unveiled at the METS 2007 Exhibition in Amsterdam, Holland, Lantic announced that they will be begin shipping orders in December.
Honestly, who is creating a demand for such things? Are people really going to drop $55,000 for a golden hockey puck that allows you to flip between CNN, and Bravo? And you thought your $500 Harmony remote was extravagant.
World's Most Expensive Remote Control in Pure Gold [via BornRich]