Land Rover to get 16 new models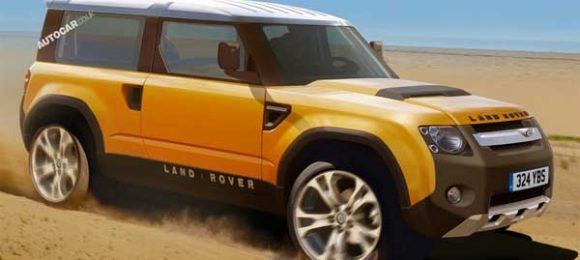 The venerable Land Rover brand is set to get 16 new models in a bid to double its annual sales by 2020. Land Rover plans to cover three main areas of the global SUV market, including luxury, leisure, and utility. To meet this goal Land Rover will expand all three of its model families.
Those three model families include the high-end Range Rover, a new Defender, and the Freelander. A significant expansion of that Freelander model will create four new leisure SUVs during the next seven years. Right now, Land Rover isn't giving any details on exactly how many of its new SUV models it believes it can sell. However, analysts believe if Land Rover can capture 3% of the market that it would produce close to 600,000 units annually.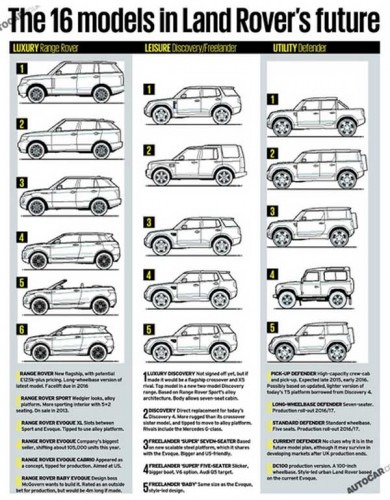 The high-end Range Rover line will be expanded with six models, including the Evoque XL and a convertible Evoque. Land Rover is also reportedly considering a smaller three-door Range Rover that would be only 4 m long. Among the new Freelander, models will be five-seat and seven-seat versions with an entry-level Freelander similar in size to be current Evoque.
The Land Rover dual purpose or utility segment will include a production version of the DC100, which will replace the Defender. The drawings show five-seat and seven-seat Defenders as well as a crew-Pickup version. Some of the new vehicles will be built in a Chinese facility with a capacity of 130,000 vehicles per year with 60% of that number said to be Land Rover models.
[via Autocar]