Lampster LED lamp stands on its own two feet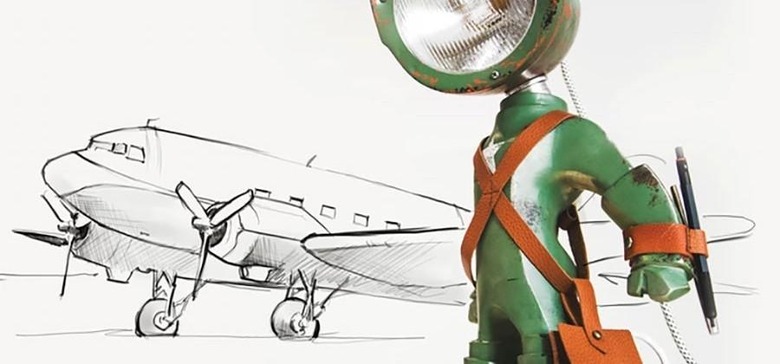 Most desk lamps are the same variation of a standard lamp we have seen many times over the years. An entirely new lamp design has turned up on Kickstarter and it has a very interesting design. Lampster looks like a little robot with a head that happens to be an LED light. It has a torso, two arms, and two legs and stands up on your desk posing like some little superhero.
Turning the lamp on or off requires only a touch and the light can be controlled by a mobile device. It has two LED light sources inside and it can produce three types of light. The two LED sources include normal white LEDs and RGB LEDs.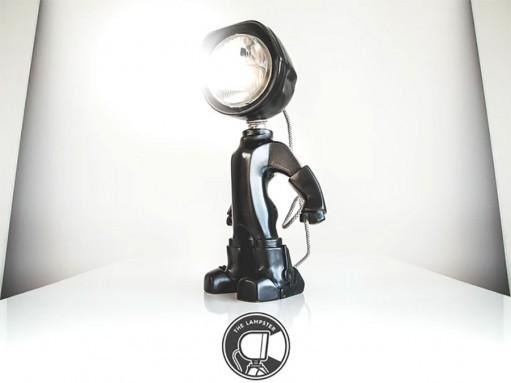 The RGB LED allows you to control the light color. The light intensity is also adjustable with settings for home, office, and outdoors. Lampster stands 18-inches tall and is much larger than you might expect. The neck that holds the lamps can be swiveled 360-degrees around and up 65-degrees or down 45-degrees.
Lampster is on Kickstarter seeking $30,000 and has raised over $248,000 with 26 days to go at the time of writing. A pledge of $149 or more will get you a Lampster in any color available with shipping expected in June 2016.
SOURCE: Kickstarter