Lamborghini is sending carbon fiber composite materials to the ISS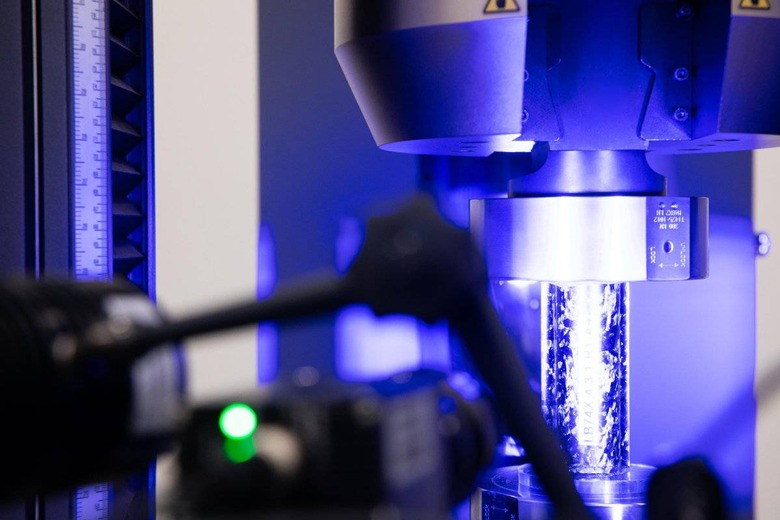 Automobili Lamborghini has announced that it will send a few carbon fiber composite materials into space as part of the cargo that'll be launched next month on a Northrop Grumman Antares rocket. The materials are destined for the International Space Station, where they'll be tested with 'extreme stresses' possible only in space. The results will help influence the use of these materials in future automotive applications, as well as in the medical field.
A couple of years ago, Lamborghini teamed with the Houston Methodist Research Institute on a joint research project on carbon fiber composite materials. This new plan to send the materials to the International Space Station builds upon that by tapping astronauts already in space to conduct various experiments involving the materials.
A total of five different materials will be sent to the ISS, according to Lamborghini, which says that Houston Methodist Research Institute is overseeing the project. The ISS US National Laboratory is sponsoring the work.
The samples destinated for space include pre-impregnated epoxy resin, as well as autoclaved polymer fabric, according to the automotive company. As well — and of the most interest, says Lamborghini — is a 3D-printed continuous-fiber composite. This material is described as suitable for additive manufacturing that will boost the composite's mechanical performance to the level of 'good quality aluminum,' at least in structural uses.
Discontinuous-fiber composites will also be sent to the ISS. All five samples will spend six months on the space station, where astronauts plan to expose the materials to 'massive' levels of ultraviolet radiation, as well as solar radiation, gamma rays, 'the flow of atomic oxygen' resulting from ionization, and more. The materials will then be sent back to Earth so that experts can study them.