Lamborghini Donates Huracan Popemobile to be auctioned for charity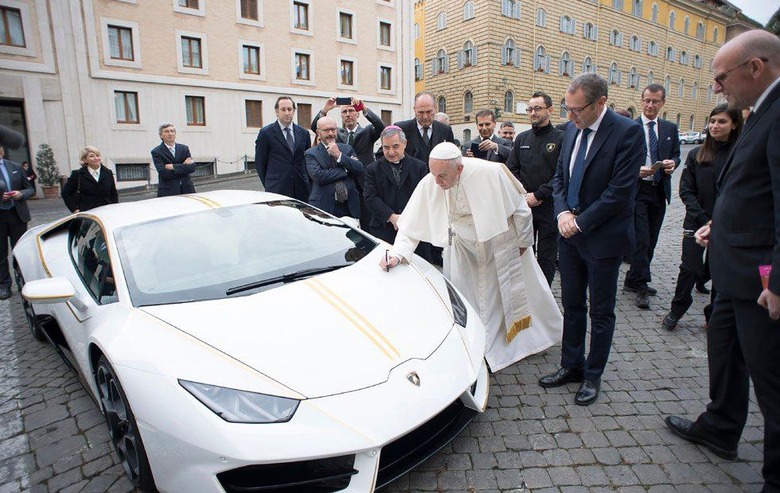 His Holiness Pope Francis has a new Lamborghini to be proud of. Lamborghini donated a one of a kind Huracan RWD car to be auctioned to charity as a donation to the Pope. The car will be auctioned off by RM Sotheby's on May 12, 2018. All the proceeds from that auction will be donated to the Holy Father who will use the money for some projects.
Those projects include the reconstruction of the Nineveh Plain in Iraq to rebuild the homes of the Christian community in that location so they can return. Funds will also be given to the Pope John XXIII community to help women who are victims of trafficking and other abuses.
Two Italian organization that operates in Africa will also be given money to help women and children in need. The Huracan donated to the Pope was created as an homage to the Vatican and is thanks to an idea promoted by the agency Riptide, Milan. The car was created with the Lamborghini "Ad Personam" program.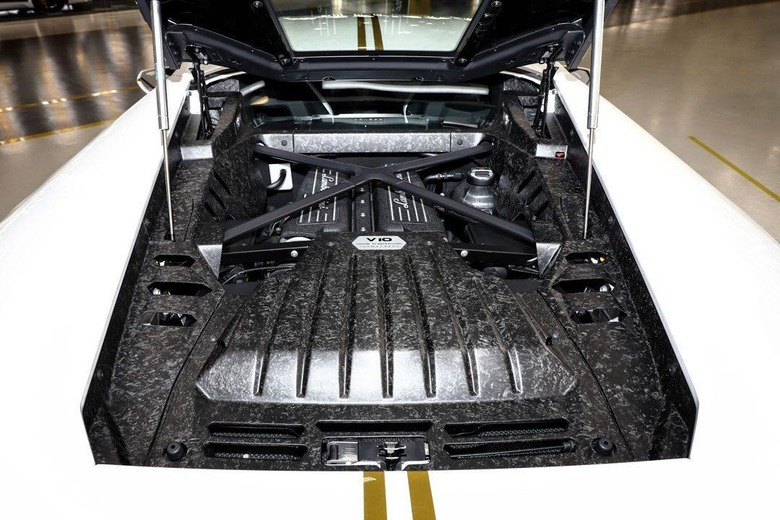 The colors of the car pay tribute to the flag of Vatican City. Lamborghini uses Bianco Monocerus with Giallo Tiberino. The handover of the car to the Pope was held at the Vatican.
In attendance was Pope Francis and Stefano Domenicali, CEO of Lamborghini. Also in attendance was the Lamborghini management board and a pair of technicians who built the car. The white and gold paint scheme is very attractive and nicely matches the Pope's robes.
SOURCE: Lamborghini