Lamborghini celebrates its 50th birthday with the Egoista concept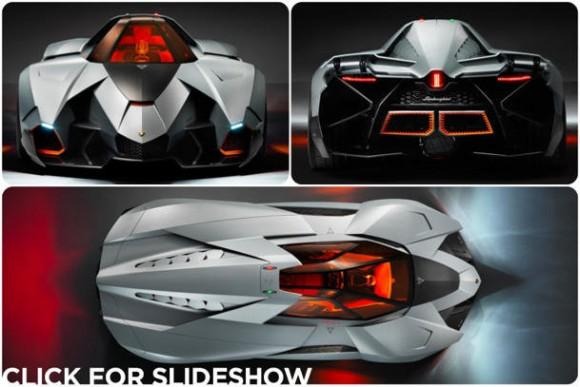 Nothing Lamborghini has ever produced can be called sane. The Lamborghini Miura of decades ago was an incredibly beautiful car, but it was also incredibly expensive. Such has been the case with each new vehicle Lamborghini has produced since the company inception. Even Lamborghini's current entry-level car, the Gallardo, costs around $100,000.
To celebrate the 50th birthday of the exotic carmaker, Lamborghini unveiled a one-of-a-kind concept vehicle called the Egoista powered by a 600 hp V10 engine.. That name translates to selfish. Why called the car selfish? The reason for the name is because only one person can drive in the car. Having something as cool as the Egoista, only making one of them, and then only allowing one person to enjoy it at the time is selfish indeed.
The car reminds me of something that would turn into a robot in the Transformers or Robotech universe. Lamborghini says that the car is designed to resemble the look of the Apache attack helicopter. I can see some of that resemblance in the angles and planes of the vehicle body.
The single person cockpit certainly looks like something straight out of the helicopter. The concept vehicle was designed Walter De Silva. One look at the car and it doesn't appear to be something that could ever be driven on the roads legally in most countries. All the protuberances on the front of the vehicle look as if they were intended to be used in a rehash of Death Race 2000.
The cockpit is so tight that the vehicle uses a removable steering wheel along the lines of a racing car. The vehicle even has a choreographed routine that is required to get into the car and strap in. Anyone rich enough to afford a one-of-a-kind Lamborghini will be sad to hear that Lamborghini has no intentions of actually building this car or selling the one that they did construct.
SOURCE: Yahoo