Lamborghini Aventador is the most expensive Xbox controller ever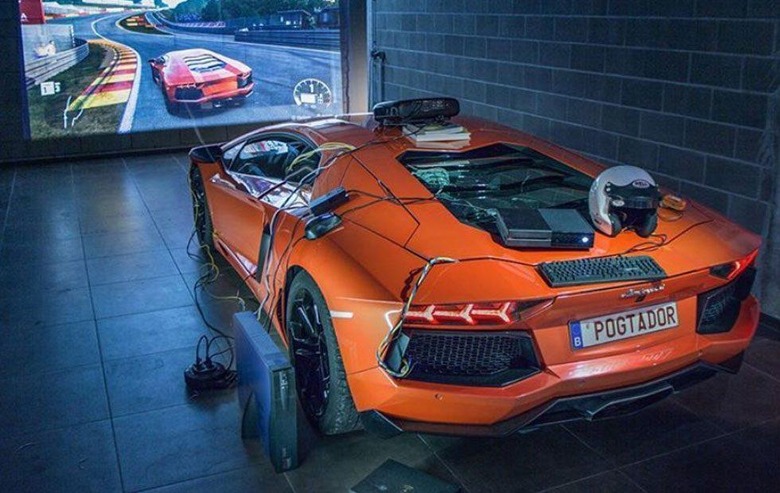 We've seen some wild racing simulator builds over the years. Normally these are DIY builds using pipe and wood that allow a gamer to get some motion to go with the driving action on the screen. A Forza Motorsport 7 fan who happens to own a Lamborghini Aventador has gone one step closer to insanity.
The person, who goes by POG, took his Lambo and turned it into a giant Xbox controller to use in playing the game. The video shows POG driving to get a copy of the game in his Lambo and then parking it in the garage and using lots of computers and cables to turn the car into a controller.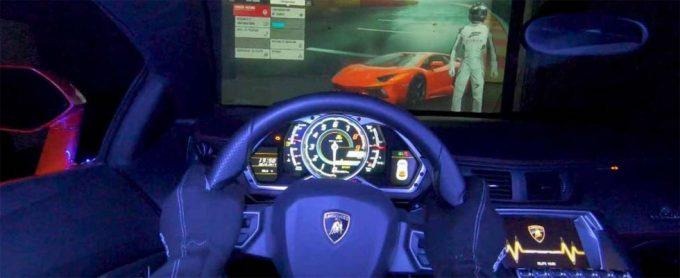 An Xbox One and other hardware is placed on the car and a giant projector on the roof gives a life-size view of the game. The direction of the car in-game is controlled by turning the steering wheel of the actual car. It's not clear if the throttle and brake are controlled by the pedals in the Lambo. I particularly like that the Lambo on screen is the same color as the real Lambo.
There is a lot of how the guy pulled this off that makes no sense. We don't know if this required the electronics of the Lambo to be hacked up. I'd particularly like know if the Lambo is still drivable.
If you are wondering just how rich this guy is, we have no idea. That said, he does apparently own a Ferrari and a McLaren too, so pretty darn rich. The simulator is cool mind you, but it's not cool enough to trash a Lambo.
SOURCE: Motor1