Lake Michigan's oddly clear water reveals old shipwrecks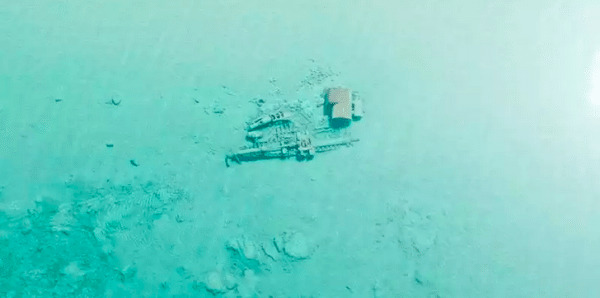 Those of us around the Great Lakes were hit with a bitter cold winter this year, but it has turned out to have a beautiful effect on Lake Michigan in particular. The lake's water has turned oddly clear in the transitioning period between having an icy shell and being muddied up with algae blooms and sediment, and with that clarity comes shipwrecks. Many shipwrecks. Images of old shipwrecks being spotted in the crystal clear water have surfaced via the U.S. Coast Guard Air Station in Traverse City, and they lend a fascinating look at what lies below the typically dark water.
The US Coast Guard Air Station began spotting the shipwrecks in the clear water while on routine patrol last month, and they snapped pictures of their findings and uploaded them to the group's Facebook page. There are several pictures so far, including the ones shown above and below, all of which are said to be around Sleeping Bear Point. As noted by the Smithsonian, this region is well known for its number of shipwrecks.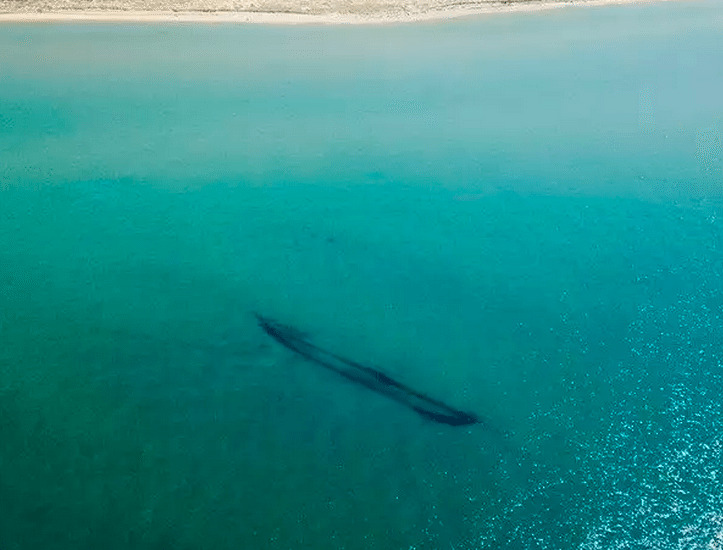 The image shown above is of the James McBride, a 121-foot ship that ended up running aground back in October of 1857. The shipwreck is said to be located up to 15ft. deep in water near the aforementioned Sleeping Bear Point. The ship was first launched on April 1, 1848. Says the US Coast Guard, the ship is particularly notable because it is thought to be the first to have transported cargo from the Atlantic to a port in Lake Michigan.
Unfortunately, three of the shipwrecks that were spotted have no known information about them, and so they continue to lie in their watery grave, temporarily exposed until the waters darken again and they disappear back into their own mysteries.
SOURCE: Smithsonian, Facebook