LaCie Rugged SSDs help creators take their work anywhere and everywhere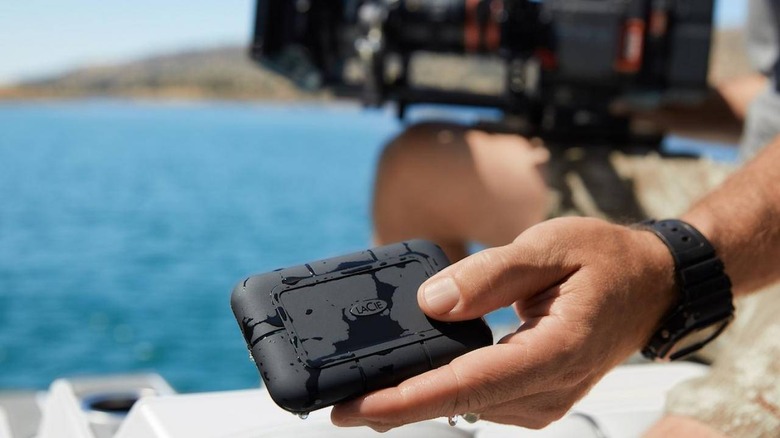 Today's technologies, both software and hardware, have made it easier to do work almost anywhere and everywhere and in almost any condition. Of course, when it comes to extreme conditions, you will need equipment that won't easily break under pressure or even under water. That's where rugged devices come in and LaCie's three new SSDs make the perfect partners for equally rugged laptops and smartphones used for crafting the next YouTube hit.
LaCie is popular for its storage solutions, some of which involve external hard drives designed to take a beating, at least on accident. These three new SSDs carry on that tradition but also had ultra-fast data transfer speeds to support the work of media and entertainment (M&E) professionals, especially those that need to weather the elements just to produce the best footage for a convincing documentary or eye-witness accounts in remote places.
The LaCie Rugged SSD Pro is especially capable of supporting workflows that involve filming and editing 8K videos. That's thanks to its Thunderbolt 3 that, unlike most Thunderbolt solutions, actually offer USB 3.1 compatibility, a first in the industry, LaCie boasts. The non-Pro LaCie Rugged SSD does take a small step down, supporting 4K videos, even RAW 4K videos, with its USB 3.1 Gen 2 connection.
While the two LaCie Rugged SSDs are geared towards laptops, the company also has a data storage product for smartphones. The LaCie Rugged BOSS SSD includes and SD card slot and USB port for data management on the go. The rugged drive even has its own status screen to help users keep an eye on transfers, remaining storage, and battery life. There are iOS and Android apps as well for direct use with smartphones and tablets.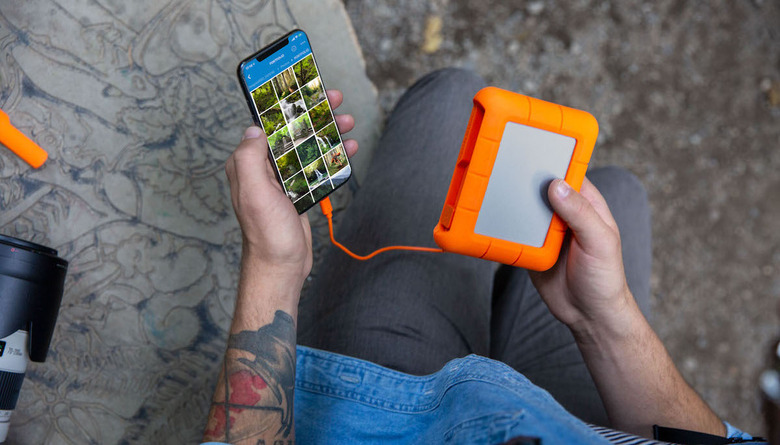 All of LaCie's Rugged SSDs boast of IP67 dust and water resistance rating, drop and shockproof bodies, and a warranty that includes Rescue Data Recovery Services. Prices for the rugged storage starts at $399.99 for the 1 TB LaCie Rugged SSD Pro, $179.99 for the 500 GB LaCie Rugged SSD, and $449.99 for a 1TB LaCie Rugged BOSS SSD.