LaCie Outs Contrasting Hard Drives: One Glamorous, One Rugged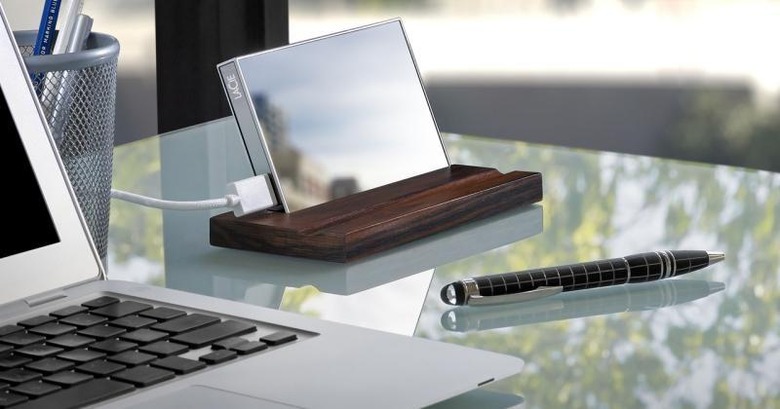 LaCie is probably more known for its storage bays and racks, but this time it is going for a more portable storage solution, though one of these two you might not want to actually carry with you outside. These two new drives also seem to be opposed to each other in most cases. One looks like a very classy ornament but has a somewhat low storage capacity, while the other is rough and rugged but with features to make your data also resilient. Introducing the LaCie Mirror and the LaCie Rugged RAID.
As the name implies, the LaCie Mirror looks like a mirror, reflecting the surroundings and perhaps even the user. In fact, it does use glass, but not the fragile glass in mirrors. It employ Corning's Gorilla Glass 3, the same type of scratch resistant glass used in smartphones and tablets. When not carried around, the Mirror drive stands on an ebony wood stand that provides a nice contrast to the drive's glossy sheen. The drive was designed in partnership with French designer Pualine Deltour, but other than the fancy appearance, the LaCie Mirror is pretty much your standard portable hard drive.
Road warriors might be more appreciative of the Rugged RAID instead, designed to be resilient both inside and outside. The drive comes with hardware RAID 0 and 1 and the two internal drives in it are pre-configured to use RAID 0. With RAID 1, however, data is mirrored between the two drives, ensuring that even if one should get corrupted, the other has an automatic backup. The drive itself is resistant to water, dust, and shock, able to survive a fall from a height of 1.5 meters. It is IP54 certified (if the cap is in place). It uses both Thunderbolt and USB 3.0 for fast data transfers. That said, don't expect the Rugged RAID to look "nice", as it sports the usual jarring orange color scheme of LaCie's other rugged hard drives.
For $279.99, you can get a LaCie Mirror in late January but that only comes with 1 TB of storage. Later this quarter, the Rugged RAID will be available at almost double the price, $449.99, with four times the capacity, with 4 TB split between the two internal drives.