LaCie CloudBox Combines External Hard Drive And The Cloud, Arriving July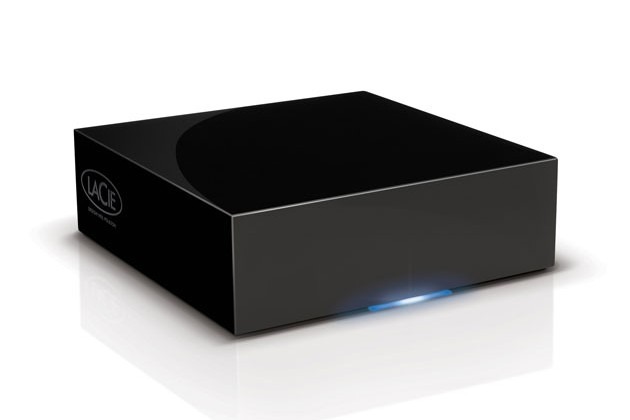 LaCie is known for their sleek storage devices and today they're announcing a new hybrid solution that marries an external hard drive to the cloud. Storing files on a local hard drive provides easier access and faster transfers, but should something happen to your drive, all your data can be lost. Hence, storing files in the cloud in a secure server remotely seems like a good option, but uploading files there could take several days. So, here comes the LaCie CloudBox to save the day.
The LaCie CloudBox is an external hard drive that automatically transfers your data to a cloud storage independently from your computer. You simply backup your data to the CloudBox locally and then the device itself will automatically backup the data to the cloud. Once your data is backed up to the CloudBox, your computer doesn't even need to stay attached or powered-on in order for the CloudBox to sync with the cloud storage.
When you need to restore files, you can restore them from anywhere you have an internet connection to access your online LaCie CloudBox account. Data stored there is completely encrypted. And if you want to restore only certain files, you can use the CloudBox's Online Restore application to browse and select your files and folders of which up to 10 previous versions are saved. Files can be restored to another LaCie CloudBox or directly to your computer.
However, the CloudBox only comes in a 100GB capacity and will require a one-year online backup contract for 100GB that must be renewed yearly. The CloudBox will cost $199.99 when it arrives in July, but there's no mention yet of how much the annual online backup service will cost.
[via LaCie]