Lacie begins shipping first external 5TB hard drive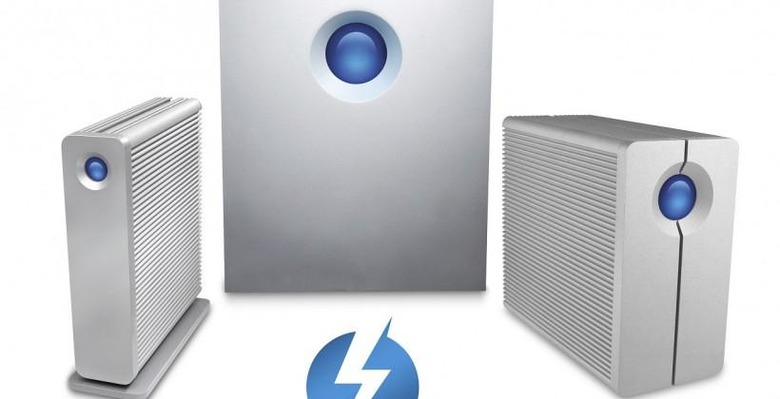 Lacie has begun shipping the industry's first external hard drive with a 5TB capacity, providing ample storage for one's media center, project station, or other data-heavy setups. The drive is available with the maker's 5big Thunderbolt Series, 2big Thunderbolt Series, and d2 Thunderbolt Series.
The new hard drive is a 7200-rpm 5TB offering, and as such, Lacie's aforementioned 5big now offers up to 25TB in capacity, which the maker boasts as being the largest 5-bay solution of its kind available. The device offers speeds up to 785MB/s, and is being hawked towards video professionals.
The d2 Thunderbolt and 2big Thunderbolt are being aimed at photographers, and for those to whom none of these storage options are ideal, Lacie also promises the higher capacity as available for the 2big Quadra and d2 Quadra product offerings.
The external hard drive joins Lacie's other myriad storage options, among them being offerings that range from no-nonsense business solutions to sleek items like the Lacie Sphere we saw back at CES 2014. We've reviewed many of Lacie's products over the years, some of which you can check out in the timeline below.
SOURCE: Lacie