Kyocera Hydro EDGE And Hydro XTRM Hands-On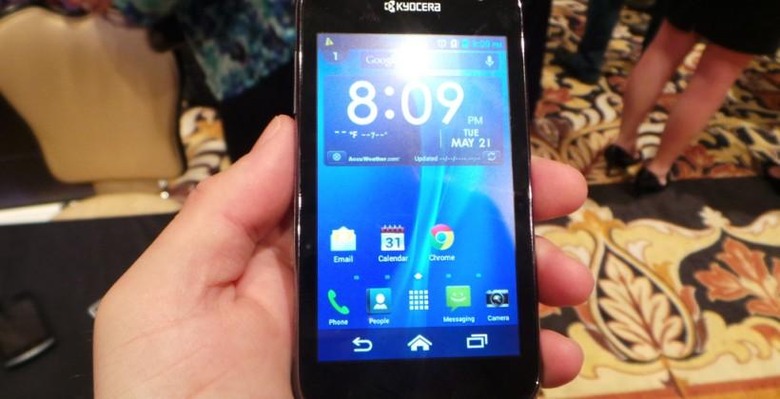 Today Kyocera revealed two new smartphones will be coming to the US market soon, and just like their recent devices will be able to handle the elements quite well. With a successor to the original Hydro these new phones do a few things that Kyocera does best. That's be budget friendly and waterproof at the same time. Read on for details on both of these new phones.
First off we'll start with the Kyocera Hyrdo XTRM, as it will be arriving on US Cellular and has a more modern looking design. Offered with a nice brushed aluminum front bezel it's easier on the eyes too. The entire design is more traditional than most ruggedized smartphones, and thanks to a special coating it doesn't need rubber flaps over the micro-USB and headphone jack. It's all out and in the open, yet we dropped it in water without issue too.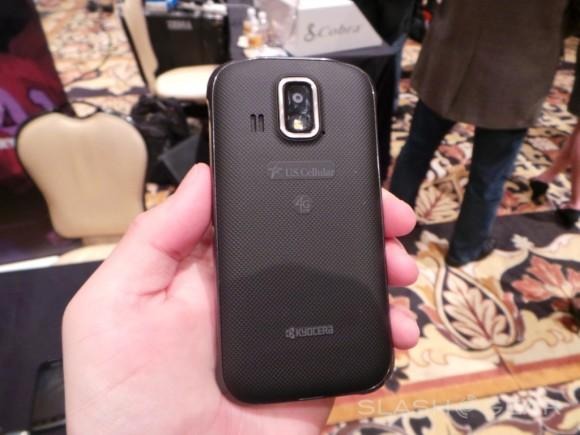 The XRTM won't win any awards for hardware, software, or specs, but should come to market at a fair price. Under the hood in terms of power we have a mediocre 1.2 GHz Qualcomm Snapdragon processor and 1GB of RAM. Then Android 4.1 Jelly Bean will be enjoyed on a 4-inch 480 x 800 resolution display, which wasn't the best from our limited time with it. You'll enjoy 4GB of storage and a 5 megapixel camera, then thankfully a 2,000 mAh battery which should last plenty long given the specs.
The XTRM hits US Cellular on May 24th for the low low price of just $29.99 on contact, so we really can't complain about the lack of top-tier specs, as that isn't their end game. More pictures below.
Then we also have another handset shown off and announced today, the Kyocera Hydro EDGE. This phone is nearly identical to the device above in terms of hardware and software, but has a different look and feel. The processor and battery drop down a bit, as does the build quality, but it will be another quality option for the regional carrier Boost Mobile. Just like the phone above the specs are mediocre at best, but will come at a price anyone should be able to handle.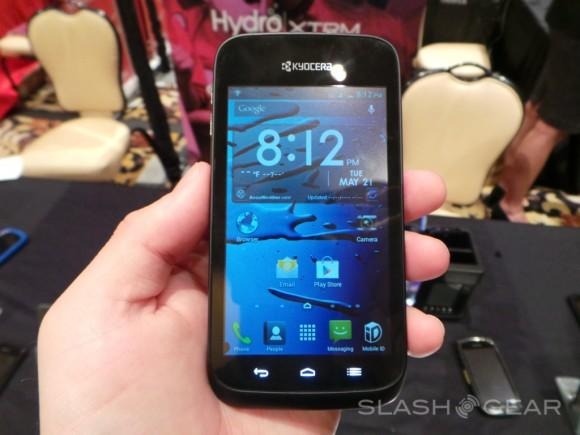 The Hydro EDGE rocks the same version of Android 4.1.2 Jelly Bean, but drops down to a 1.0 GHz dual-core processor. Then you'll also only get a 1,600 mAh battery here, oddly, but the same waterproof features are present and work great. It also sports a 4-inch 480 x 800 resolution display, 5 megapixel camera, and Bluetooth 4.0 as well. For now Boost Mobile hasn't revealed a price or release date, but it can be yours soon and of course will be off-contact.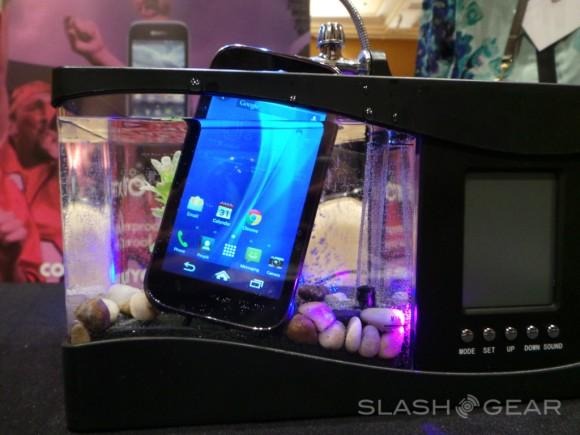 They certainly aren't the best phones around but for those on a budget needing a device that is also highly durable, Kyocera might be a good option.