Kyocera DuraForce XD become's T-Mobile's first rugged device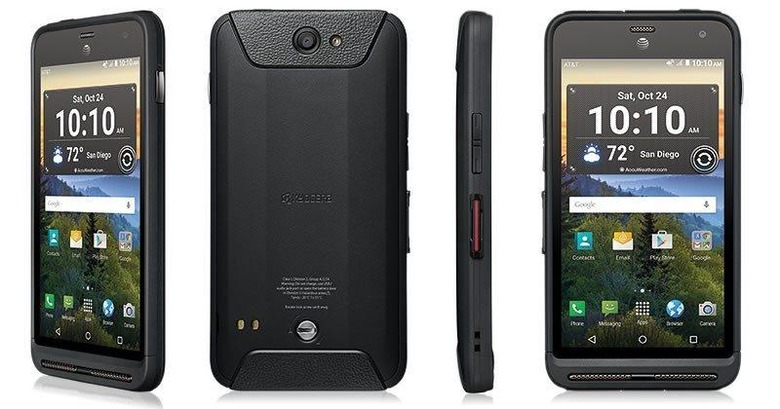 As fancy and sophisticated as flagship smartphones are today, very few of them can brag about surviving traumatic experiences, as many bend and stress tests love to prove. Even Samsung's Galaxy S7, with its high IP68 dust and water proof rating, isn't as touch when it comes to strong forces. That is one market that Kyocera pretty much has in its pocket. It has been churning out super rugged smartphones like crazy and its DuraForce XD is just one of the latest to make its way into the market, this time into T-Mobile's roster of smartphones.
The DuraForce XD isn't exactly new, announced October last year. And like most rugged smartphones of its kind, it isn't exactly the most muscled in the market. The 1.6 GHz quad-core Qualcomm Snapdragon 400 inside pretty much qualifies it as an entry-level device, though the 2 GB of RAM exceeds the norm. It's pretty large, with a 5.7-inch screen. At least it has a 720p resolution.
Of course, rugged smartphones are more known for their, well, ruggedness and less for their specs. The DuraForce XD doesn't disappoint in that regard, boasting both of an IP68 grade as well as a MIL-STD 810G certification. The latter is more about withstanding drops, shocks, vibrations, and extreme temperatures. The DuraForce XD won't be much to look at compared to, say, a Galaxy S7 or LG G5, but its facade does match is qualities.
While already in the wider market for months, it is only now that the DuraForce XD is landing in T-Mobile's catalog. In fact, it enjoys the distinction of being the carrier's first rugged device. Sales start on May 11, though pricing terms have not been revealed yet.