Kwikset unveils Kevo Plus at CES 2015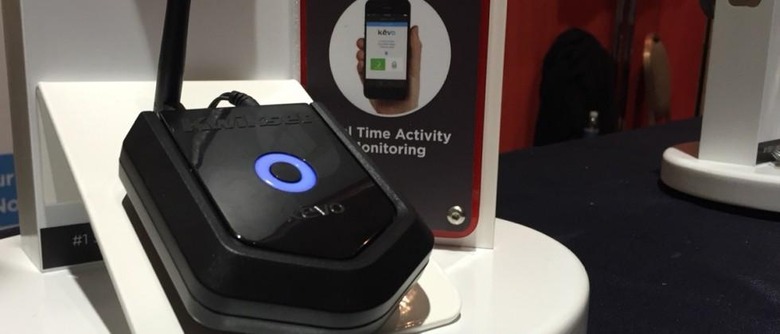 Kwikset has a high profile for traditional door locks, so it was only natural they parlay that into the connected home. The idea that an existing door lock company with a great reputation could also bring the connected goods is enticing, and Kwikset is delivering. Today at CES, they announced their Kevo Plus service, which brings remote locking and unlocking functionality to your doorstep. Better yet, you can control your door locks from anywhere, so long as your Kevo is connected to your home's Internet.
Kevo Plus will launch in the Spring of this year, and brings real-time lock/unlock features as well as monitoring. You can also allow entrance to your home via eKeys, which provides a digital code for non-residents (or kids on curfew).
The 'Plus' comes via a gateway device that plugs into your home router, and links to your lock via Bluetooth Low Energy. the gateway will ship via the Kevo introduction packet to new and existing owners. We don't yet have word on pricing for the gateway.
Apple devices are supported down the line, but Android devices are limited to the Moto X, Moto G, and Nexus 6. It's not yet clear if more Android devices will get access to Kevo later on.
We're still here at CES, and gearing up for all the week will bring us. Stay tuned to SlashGear for all your tech info!