Kwikset smart locks get Alexa voice control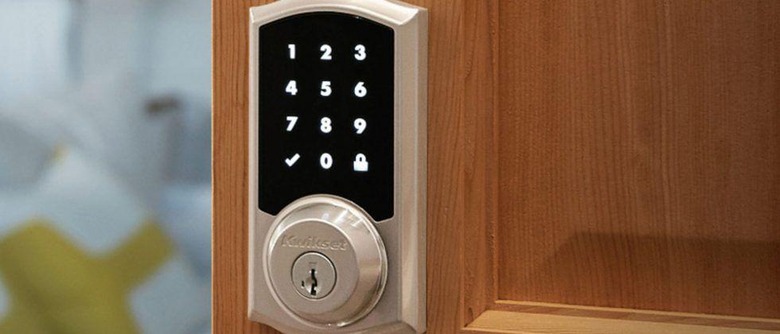 Kwikset has announced that some of its smart locks on the SmartThings platform can now be controlled via voice commands and Amazon Alexa devices. This new support is due an Amazon API update, according to Kwikset, which says the new support is available for its SmartCode 910, 914, and 916 smart locks. The new support enables users to ask Alexa to lock their deadbolt.
Kwikset announced the news today, with company senior product manager Ashton Good saying, "Homeowners can now say, 'Alexa, lock my door' instead of having to open an app." All of the company's SmartCode locks are compatible with Samsung's SmartThings platform, and include features like programmable user codes, an anti-lock picking/bumping feature, and one-touch locking, among other things.
Though users can tell their Alexa device to lock their deadbolt, Kwikset says that the new Amazon API doesn't support the ability to unlock the deadbolt, so that can't be done through voice commands (yet). Alexa is available through the Amazon Echo and several other devices.
Each of the three aforementioned smart locks have their own features: the 910 model is a five-digit push button lock, the 914 is a 10-digit push button lock, and the 916 is a touchscreen-based lock. Various designs and finishes are available to complement different home designs; prices range from $199 to $229 USD.
Kwikset says users will be able to use the new feature starting tomorrow.