Kwikset Kevo update brings Guest eKeys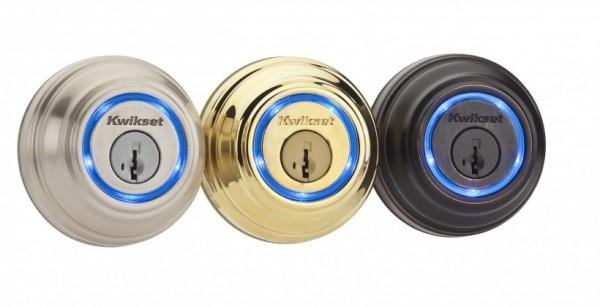 Smart door locks are a neat idea for your connected home, but what about when you have guests? Those who still have to work when friends or family are in town may find the latest update to the Kwikset Kevo really handy. Owners of the smart lock can now assign digital keys, and even control the duration they're good for.
The Kevo will now let you assign a digital key for anyone you like, and it's good for up to 24 hours. Those Guest eKeys, as Kwikset calls them, can also be set for particular times. Great for when you want to let a contractor in, or when a friend is dropping something off to your home.
You can also cancel or reschedule the keys as you see fit. Unlike permanent eKeys, which run you $1.99 each, the Guest eKeys are free. Keith Brandon, director of residential access solutions for Kwikset, said "Since Kevo's been on the market, our customers have asked for free eKeys that let them give access anytime to friends or neighbors without paying for a new key. Now our unlimited Guest eKeys let them do that."
This all comes with an update to the iOS app, too, which gives you better monitoring features. A history log tells you when the eKeys were used, and you can select to have notifications pushed to you as you see fit. It's through the app that you create and share the eKeys, too. A new web-based Kevo system brings all the functionality from your smartphone to the web — something many were critical of when Kwikset launched the Kevo.
Kevo owners should update their app to take advantage of the new functionality. Once the firmware is downloaded, pair your smartphone to the Kevo lock via Bluetooth to push the update to the hardware.
Source: Kwikset