Kroger and Nuro tie up for autonomous grocery delivery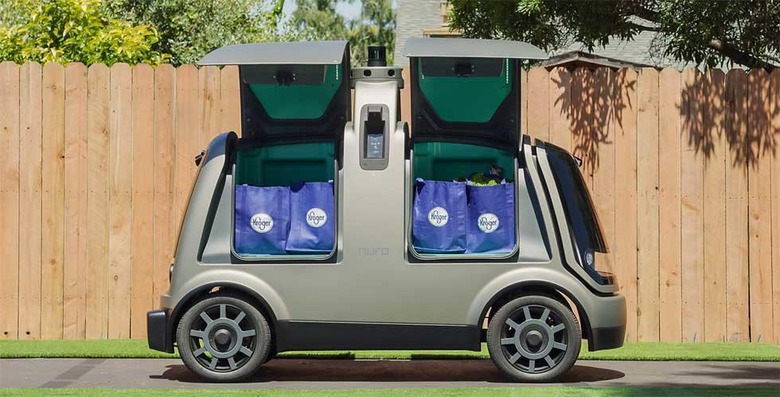 Having to go to the grocery store and stand in line is a pain for most of us. Kroger and Nuro have announced a partnership that could mean you never have to drive to the grocery store again. The two firms are teaming up to provide autonomous delivery of same-day orders made via the Kroger ClickList ordering system and the Nuro app.
During the test process, the Nuro fleet of autonomous vehicles will be used for delivery. This marks the first application and deployment of Nuro hardware and software. The pilot market that the test will begin in will be announced soon and is expected to start this fall.
Kroger figures that the tie-up will result in a platform that changes the status quo of grocery delivery by adding convenience at a low price. Hard details about the delivery plan are unannounced currently.
We have no idea how much the delivery will cost or how much the delivery vehicle can hold. Only a few states are allowing fully autonomous testing on public roads now, so we expect the test to be conducted in one of those areas. The most likely being California.
Autonomous autos are under a microscope right now after an accident with an Uber autonomous car that resulted in the death of a pedestrian. If was later found that the safety driver in that incident was watching Hulu rather than the road.
SOURCE: Kroger