KRE-O Construction Transformer Sets Hit Stores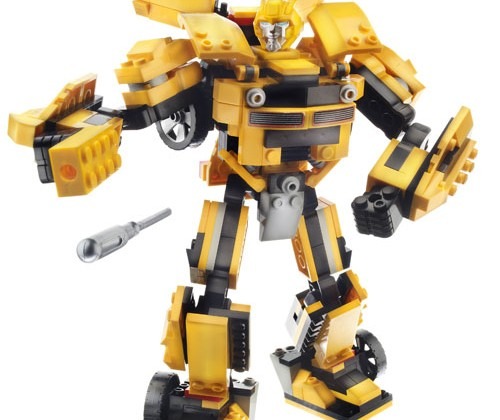 Hasbro is the toy company that was behind some of the toys that shaped my youth. Specifically, I had all the Transformers that my parents would let me have. I often broke them trying to transform them from robot to vehicle or whatever and they were a lot of fun. I also had loads of LEGO as a kid and spent more than a few days grounded thanks to the little blocks and my tendency to leave them laying around for my parents to step on.
When you combine LEGO-style building blocks with Transformers you really get my geek lust stoked and that is exactly what the first KRE-O building sets are offering. The construction sets are now in stores and the first series are Transformer sets that are tie-ins with the flick that hit theaters last week. There are a number of sets with prices running from $7.99 to $59.99 depending on the set.
Some are simple minifigs while others are larger and more complex Transformer bots. The sets are available in 16 different characters and styles and are for ages 6 and up. The transformation process from robot to vehicle requires the user to disassemble and reassemble.
[via Hasbro]