KORG microKEY MIDI keyboard lets you jam on an iPad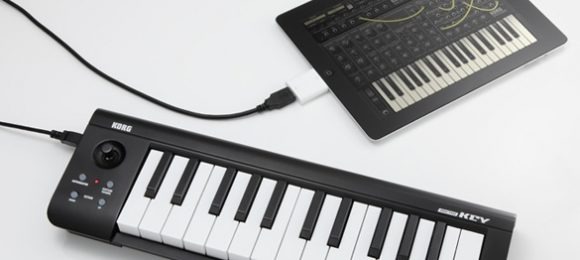 Fancy banging away at a different kind of USB keyboard all day? KORG have today announced that they've updated their line of microKEY USB powered MIDI keyboards. The original 37 key model is joined by a larger 61 key version, as well as a miniature offering with 25 keys. Not only that, but they're bundled with the KORG Legacy Collection, a software synthesizer suite.
The controls you'll find on the keyboards depends on the size, with some not making it to the small 25 key version. On the regular and large keyboard, you'll find pitch bend and modulation controls, plus dual USB ports if you want to add some other accessories.
The keyboards aren't just compatible with PCs and Macs, though: the 25 key version can be plugged into an iPad using the camera connection kit, while the 37 and 61 key versions only need to be plugged into a powered USB hub. You'll then be able to control a wide variety of MIDI based apps available on the App Store, including KORG's iMS-20.
KORG have only just debuted the new keyboards at the Frankfurt Musikmesse, an international musical instrument fair, so there's no word yet on pricing or availability.