Koozoo turns old smartphones into streaming web cams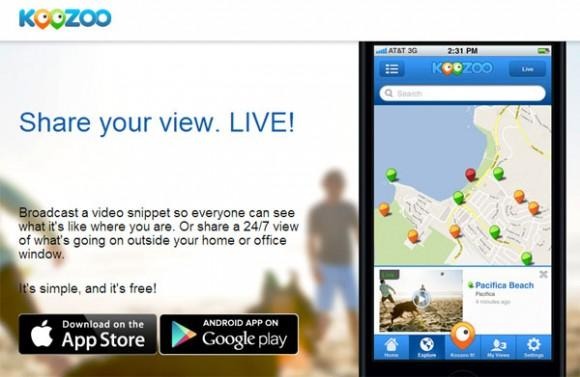 A new service called Koozoo has launched and promises to be the first platform dedicated to unlocking the potential of sharing live video of public places around the world. The service is able to do this using a new mobile application that runs on a network of smartphone video cameras. The idea is to create a crowd-sourced network of continuously broadcasted video that is streamed to the Internet via smartphones.
The company says that the platform will make it easy for anyone to share their view of a public place that they see outside the window, inside their business, or just about anywhere they are. The app is available to download for iPhone users now and Android smartphone users will be able to download the app soon. The service is available to join at no cost with two levels.
Basic members are able to share video from their smartphones and check other people's video and snippets using a map-based interface. Advanced members are able to share a 24/7 live views from their home or office window using an old smartphone that isn't in service anymore. Advanced members also will be able to access features that are under development such as time-lapse camera views and other exclusive content.
The service launched this week in San Francisco, California and Austin, Texas. The service will roll out to other major cities around the world in the coming months. The full broadcast capability is available in the two areas the service launched this week but the app is available for anyone to download and view streams.
[via Koozoo]