Konami, Playdemnic, Rebellion join Zynga third-party platform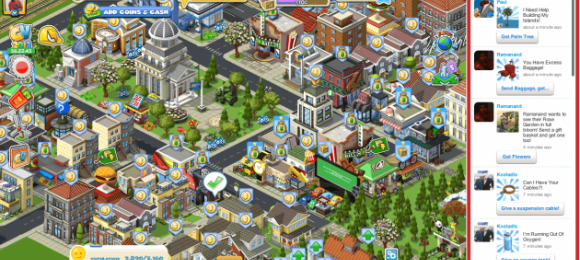 Just a week after announcing it wanted to expand its social gaming presence by inviting third-party developers to create new titles under its brand, Zynga has announced three major partnerships. The company has signed on Playdemic, Rebellion, and one of the largest names in console gaming, Konami. That's a pretty major announcement, in case you couldn't tell.
Zynga opened up its own website dedicated specifically for social gaming. While it certainly won't be leaving Facebook any time soon, it is growing wings quickly and is becoming its own platform, as opposed to being tied down to a specific social networking site. Bringing on other companies to make games shows that Zynga is not only a great game developer, but also has immense brand power and product management skills as well.
It wasn't immediately clear what new titles will be coming to Zynga through the newly forged content partnerships. Expect Konami's major franchises to draw in huge amounts of new Zynga followers. Other previously announced Zynga third-party partners include companies called Mob Science, Row Sham Bow, and Sava Transmedia. Today's announcement shows a much stronger lineup of backers.
[via VentureBeat]