Konami files suit against Harmonix over Rock Band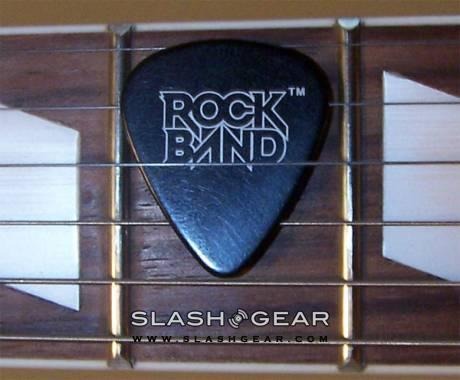 Rock Band easily consumes more of my time than any other game I currently play. Its unique gameplay and ever-growing list of songs make for a great time alone or with friends. However, Konami doesn't think that the gameplay is all that unique, as they have recently filed suit against Harmonix citing patents issued in 2002 and 2003.
Strangely the patents in question relate to imulated musical instruments, a music-game system and a "musical-rhythm matching game." Now that would easily cover Guitar Hero, which was first released in 2005. This brings up two very interesting questions. First, why take three years to file a suit, and why leave Guitar Hero out of the suit in the first place.
My guess is that since Konami is gearing up to release their Rock Revolution later this year, they are looking to put the hurt on Rock Band. Unfortunately I doubt it is going to work. While Konami's rhythm games have been popular in Japan (aside from Karaoke Revolution, which has been popular here in the states) there is just no way they can compete with the user base of both Guitar Hero and Rock Band.
As to the validity of their claims, I'm no lawyer, so I really can't say. So far there has been no word from Harmonix regarding the suit.
[via Bloomberg]