Koenigsegg's Bonkers and insanely expensive Jesko is sold out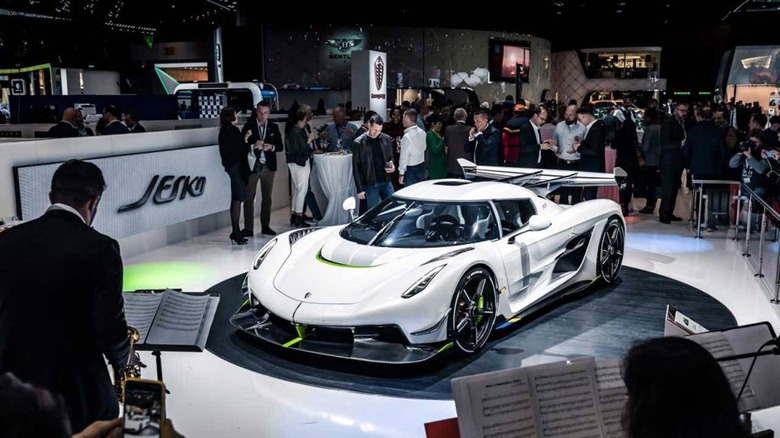 At the Geneva Motor Show, one of the coolest new cars unveiled came from Swedish hypercar maker Koenigsegg. The car was called the Jesko, named after the company founder's father. The Jesko is crazy and insanely expensive hypercar that will start production at the end of 2020.
Koenigsegg has been mum on pricing, but reports indicate the hypercar will set you back about $3 million. When the Jesko was announced, the car was confirmed to be a 125 unit run. That isn't many cars for an ordinary automaker, but the 125 unit run for the Jesko makes it Koenigsegg's highest production car ever offered.
Koenigsegg says that of that 125 unit run, 83 of the cars were sold before the show. Within five days of the debut of the Jesko, the remaining cars sold. If you are wealthy and have $3 million burning a hole in your pocket, you still have a chance.
Koenigsegg says that some of the cars already sold were to dealers who wanted to have the car in their inventory. It's going to be a long time before those buyers get their hypercar.
Jesko production won't kick off until the end of 2020, and then only one car will be built per week meaning some deliveries are several years away. The Jesko will be street legal everywhere and comes in track or top speed models.