Koenigsegg One:1 1360hp development car is for sale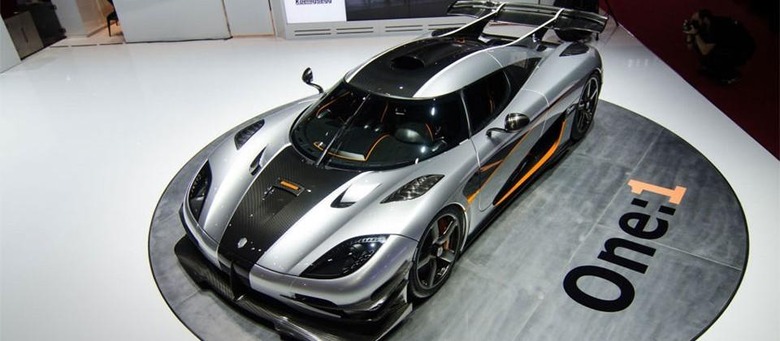 If you happen to be rich and need to find a decent way to drop $6 million, look at this. Koenigsegg developed one of the most hyper of the hypercars called the One:1. The name comes from the fact that it has 1 hp for every kilogram of weight. The car tips the scales at 1360kg and packs 1360hp. Think about that power to weight ratio for a second, it's very impressive.
That incredible power to weight ratio isn't the only thing about this car that makes it special. The suspension works with a GPS system to adjust the car for optimum corning for each corner of a racetrack. Active aerodynamics work to keep the car planted on the pavement.
Top speed for the One:1 is a blistering 280mph, at least it's estimated to be. This car has a rather interesting history when it comes to beating records on the racetrack. This was to be the car that went after Nurburgring records, but record attempts were banned.
This car was then to attempt to set a record at Spa, but was banned from racing due to noise restrictions. If you want this piece of automotive performance, you will need deep pockets. The asking price is $6 million and it is one of only seven made. This particular version has a roll cage inside and titanium exhaust the six other offerings lack making it weigh 110 pounds more than production versions.
SOURCE: Road and Track