Koenigsegg Jesko Red Cherry Edition hypercar is incredible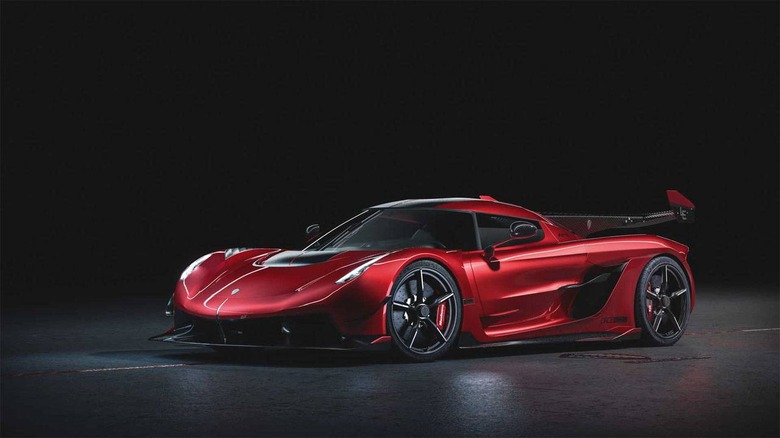 Koenigsegg announced in March at the Geneva Motor Show that it would be building 125 examples of the Jesko. The car is the highest production model that Koenigsegg has ever made, and despite being made in more numbers, the car has already sold out.
For those wealthy enough to afford a Jesko who missed out on ordering, there is one more chance to own one of the hypercars. A new high-end luxury network called "Luxuryandexpensive" has coaxed Koenigsegg into making one more Jesko, and the car is dubbed the Koenigsegg Jesko Red Cherry Edition.
The power and tech in the car is the same as the other 125 units. The special version of this is the red cherry and black color scheme. The car rolls on carbon fiber wheels measuring 21-inches rear and 20-inches front. The car uses plenty of carbon fiber to keep weight down.
That means that it weighs in at 3,130 pounds with all fluids. We have no idea what the interior of the special Jesko looks like as no images of it have been provided. We do know that the buyer will get to choose between leather or Alcantara for the upholstery inside.
Power for the car comes from a twin-turbo 5.0-liter V8 engine. That engine can make up to 1,600 hp and 1,106 lb-ft of torque on E85. The Koenigsegg Red Cherry Edition will sell for €2,350,000 working out to about $2.65 million. The car looks fantastic, and this is one of the highest performance cars that money can buy. Jesko production is set to start at the end of 2020. It's not clear when the first example will be delivered.