Kodak's new cardboard scanner makes it easy to digitize old film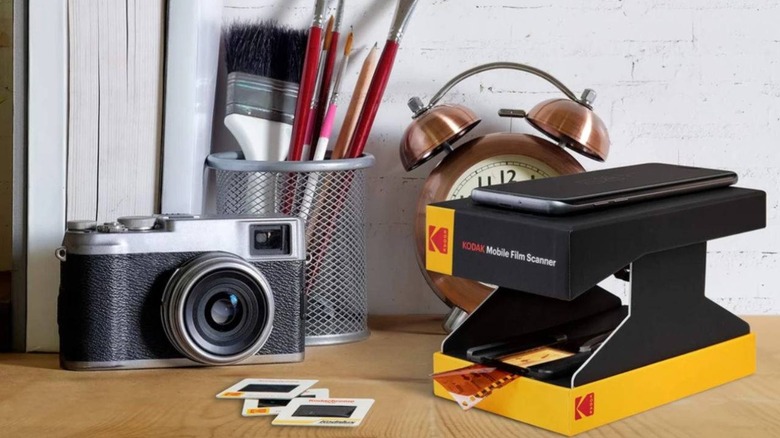 Kodak has launched a cardboard film scanning device that enables anyone who owns an Android phone or iPhone to scan their boxes of old film negatives. The scanner, when not in use, looks like an ordinary yellow and black cardboard box. When opened, however, the Kodak Mobile Film Scanner expands into a full film negative and color slide digitizing system.
The Kodak Mobile Film Scanner isn't necessarily for professionals who want the highest quality version of digitized film prints. For everyone else, however, the product offers a simple, cheap way to turn old forgotten film negatives into digital images that can be edited on a phone and then posted on Instagram or other social networks.
The product is simple enough for just about anyone to use. When opened and expanded, users simply place their phone on top of the device and the film in a slot on the bottom. An LED light powered by commonly available AA batteries is manually turned on to illuminate the film or slide, which is then snapped using the phone's camera.
The magic takes place in the mobile scanner's companion app, which saves the image and offers tools for directly editing it. As with apps like Instagram, users can manually rotate the image, crop it, make adjustments, and apply filters. Direct sharing across social platforms is also available in the app.
Though a number of expensive film scanners and film-scanning services are available, Kodak is obviously targeting consumers who aren't as concerned about scanning quality as they are convenience and low cost. The Kodak Mobile Film Scanner, which costs $40 from Amazon, can be stored on a shelf and retrieved any time a digitized version of an old image is desired.