Kodak taps ARCHOS to make its next smartphones for Europe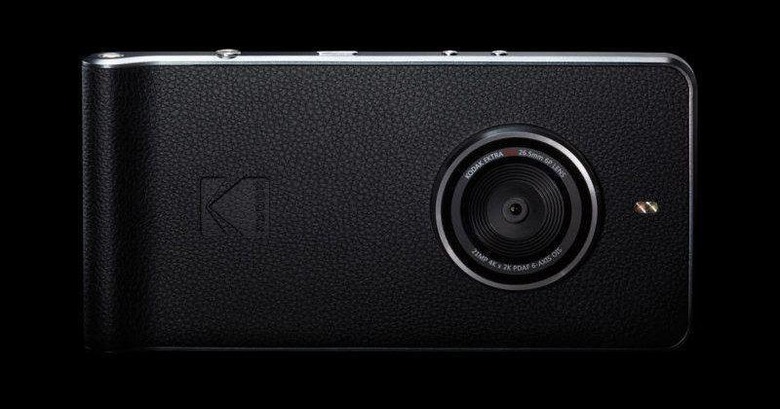 Brand licensing might be the next game in smartphones. BlackBerry got out of the smartphone manufacturing game but is letting OEMs like TCL and India's Optiemus to make BlackBerry-branded smartphones. Kodak is seemingly employing that same strategy after the "successful" (or so it says) launch of its very own Ektra smartphone. It has just announced its partnership with French manufacturer ARCHOS to create devices that will be sold in Europe not under ARCHOS own brand but as Kodak devices.
Some camera makers, especially those who profited mostly from the point-and-shoot market, have felt the pressure brought by smartphones and their increasingly sophisticated camera sensors. Although not completely giving up, Kodak partly bit the bullet and tried to take a bite out of that pie by putting out its own Android smartphone, resulting in the Kodak Ektra pictured above.
Unfortunately for Kodak, the Ektra was mostly panned by reviewers. It failed to deliver a compelling Android smartphone but also failed to deliver a decent digital camera. Instead of offering the best of both worlds, it offered the best of neither. Perhaps sensing that it might not have the chops to make the smartphone side of things, Kodak went a more sensible route and let others do the heavy-lifting on that end.
ARCHOS may not be a big name in the wider international market, but it does have some standing as far as Europe goes. It enjoyed a period of fame when it came out with the Android-powered GamePad gaming tablet, back then quite revolutionary. These days, ARCHOS puts out Android smartphones, and one or two Windows Mobiles, on the mid-range side of things. The collaboration between Kodak and ARCHOS could help boost the image of both in the smartphone market.
For Kodak, however, the problem might not be simply solved with a better smartphone. At least better than the Ektra. Its name has an attached expectation of more than decent camera capabilities, which it has yet to deliver on smartphones. And ARCHOS might not have that much experience in that regard either.