Kodak reveals CES launch plans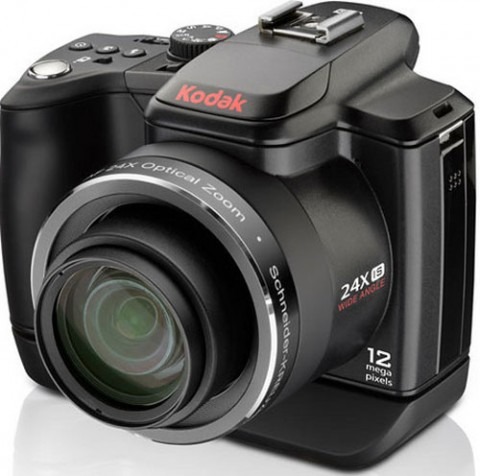 While everyone is gearing up for CES, Kodak thought they'd slip out a bit of information on what they'll be revealing at the upcoming tech show. Three new devices are in store, including the Z980, the Zx1 and the EasyShare M380.
The X980 follows in line after the Z1000-series and features a 26mm lens. This thing is capable of zooming up to 24x! Yeah, that's pretty impressive. This new camera also sports a 12-megapixel sensor and will ship for $400.
Also to be announced at CES is the Zx1. This is a follow up to the Zi6 and supports 720p with 60fps. It also features a removable SDHC card and HDMI video out. The Zx1 is also YouTube ready and will cost $150. Finally, there's the EasyShare M380, which takes still photos with a 10-megapixel sensor. It also has 5x optical zoom, Smart Capture and more. You can expect this camera to retail for $179 when it's released in March.
[via Electronista]