Kodak keeps patent pimping and plans to sell imaging units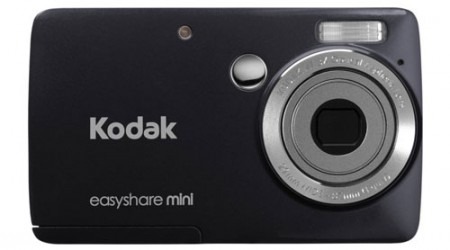 Photography giant Kodak has been conducting bankruptcy proceedings for a while. One cornerstone of emerging from bankruptcy as a viable company for Kodak has been to sell off a couple patent portfolios. So far, the patent auctions haven't gone exactly as Kodak dreamed with lower than hoped for bids. Kodak has announced another tactic to help pay creditors and emerge from bankruptcy.
Kodak has now announced that it intends to sell its consumer film, photo kiosks, and commercial scanner businesses. Kodak will get assistance from Lazard Ltd as it tries to sell the units with the hope of completing the sales in the first half of 2013. Once the sale of Kodak's personal imaging and document imaging units are complete Kodak will only have inkjet printers and commercial film units left.
Kodak's commercial film unit sells film stock to the movie industry. Kodak is working on an extended patent auction as it attempts to raise money and interest in two different patent portfolios. So far, courts have prevented Apple from filing suit against Kodak over some of the patents Kodak wants to sell. Apple alleges that it owns some of the Kodak patents after it and Kodak worked together on a digital camera in the 90s.
The court previously ruled against Apple on two of the patents in question saying that Apple had waited too long to assert its ownership claim. The court has also previously denied Kodak a summary judgment on eight other patents stating that Kodak could renew its request with more details. Kodak says that 20 parties have signed agreements to view confidential information ahead of offering bids on the patent portfolios. Kodak and its creditors have agreed to extend the patent auction deadline beyond August 13. Apple expected the two patent portfolios to sell for around $2.6 billion. Sources claim that bids submitted so far have only been around $150 million-$250 million.
[via Bloomberg]